Back to Full List
2022 Guidance Notes for the Planning and Execution of Geophysical and Geotechnical Ground Investigations for Offshore Renewable Energy Developments
Guidance Notes for the Planning and Execution of Geophysical and Geotechnical Ground Investigations for Offshore Renewable Energy Developments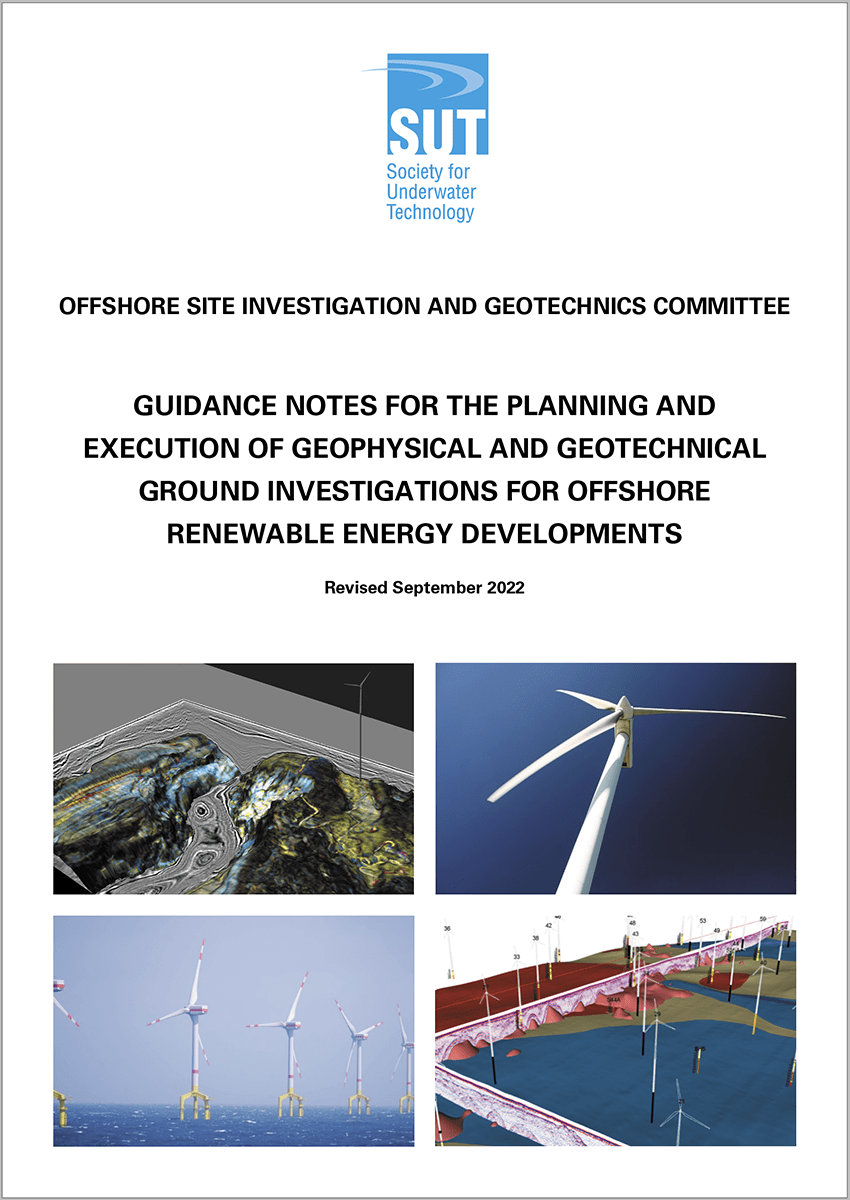 ISBN 0 906940 59 1 | ISBN 13 978-0-906940-59-4
Digital, 65 pp, Colour
Price: Non-members £5, members FREE

First published October 2022.
Since the first publication of these Guidance Notes, in 2014, there has been a significant increase in the scale and number of offshore renewable energy projects. While projects in northwest Europe have led the way, renewable energy projects are now being proposed and progressed in many parts of the world, including significant projects in North America, Asia and Australia. Wind turbines (and thus their foundations) have been getting larger.
The Guidance Notes are designed to be generic in nature, and to be applicable to a wide range of offshore renewable schemes, worldwide. Although, they are neither intended to be a standard nor a specification, they are technically robust and represent the state of the industry at the time of writing. Whilst the techniques and processes referred to are common and widely used in the marine environment, each project will have its own specific requirements.
If you are an SUT Member you may download this publication for free by logging into your SUT Member Area, then clicking on 'Access Media and Publications'.
If you are not an SUT Member, you can purchase the digital file for £5 by completing the form below.
---
---
These Guidance Notes were prepared by:
Editor: Mick Cook (MCL)
Technical Sub-committee:
Andy Barwise (RWE)
Nigel Carey (Vysus Group)
Tim Carrington (Fugro)
Justin Dix (MarineSpace/Southampton University)
Giorgio Giuliani (COWI)
Ray Hobbs (Consultant)
Leo James (RPS)
Alastair Muir Wood (Wood Thilsted)
Mark Lawrence (RES)
Dafydd Lloyd Jones (MarineSpace)
Neil Morgan (Lloyds Register)
Richard Orren (Inosys)
Julian Osborne (Ocean Infinity)
Miguel Pacheco Andrade (Ørsted)
David Rushton (East Point Geo/AqualisBraemar)
Alex Searle (Ternan Energy)
Alex Smith (Ørsted)
Phil Wilson (Ocean Infinity)