Keeping the Subsea World (and some other Quite Interesting things) Moving.
Imperial College London, Lecture Theatre 207 Skempton Building , South Kensington Campus, Exhibition Road London SW7 2AZ
28 June, 2018
RETURN TO LISTINGS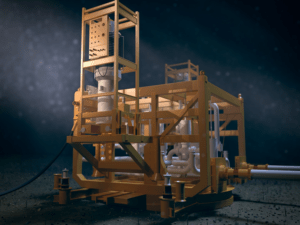 The evolving complexity of subsea control systems, the increasingly harsh environments in which they operate, and the need to minimise the environmental impact of subsea activities have, individually and collectively, created many major challenges across all engineering disciplines. Castrol has been involved in the development and supply of functional fluids for subsea systems from the very start, working with Shell and TRW in the 1980s to provide the world's first purpose-made subsea control fluid for the Cormorant field Underwater Manifold Centre, right through to our recent collaborative programme with OneSubsea to develop a new barrier fluid for their subsea booster pumps and wet gas compressors.
Castrol has a long heritage in creating innovative, high performance products for challenging conditions, and this has played a major part in allowing us to keep pace with the demands of the subsea industry. This presentation will provide some insights as to how we undertake product development and testing in an industry where reliability is absolutely critical. The opportunities for full-scale system testing are very limited, so we have had to create alternative methods to provide the levels of assurance that are necessary if new products are to be accepted. We'll cover specific examples in three key areas; subsea production control systems, subsea completions and subsea processing. We'll look at some of the experiences we have been able to draw on from other parts of the Castrol lubricants business and some very different applications for lubricants that have helped to shape our approach.
So, we will be taking you on a subsea journey, but along the way we'll take a quick (very quick!) side trip on land and launch an excursion to Mars. And we'll introduce you to a DREAM model helping us to quantify and reduce environmental impact without compromising reliability.
Presenter  Tony Globe
Tony joined Castrol in 1992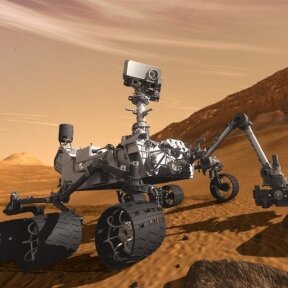 and is currently Technical Authority for Castrol's Global Marine & Energy Lubricants business. A Mechanical Engineer and Tribologist, Tony has been involved in the Subsea industry for 40 years, and was instrumental in the introduction of fire- and explosion-resistant hydraulic fluids to the offshore drilling sector following a number of high-profile incidents in riser tensioner systems. His roles have taken him around the world to most types of offshore installation, and to other interesting locations such as coal mines and steel foundries. As a student he spent 6 months at the Science Research Council's Daresbury Nuclear Structure Facility working on precursors to what eventually became CERN's Large Hadron Collider.
Presenter Chris Morrissey
Chris joined Castrol Offshore in 2004 and has managed activities in technical service and OEM liaison and led product development for Castrol Energy Lubricants. He is currently Technical Advisor in Castrol's Global Marine & Energy Lubricants business. Before joining Castrol Chris held several engineering design and development positions across a range of industries and was involved with rotating equipment mechanical seal design, and with hydraulics including subsea Xmas tree valve actuators. Chris is a Chartered Engineer with a B Eng. Degree in Mechanical Engineering.
Registration opens at 1730 Presentations start at 1800
Click HERE for the flyer