MASTS 11th Annual Science Meeting – Working To Reverse The Tide On Climate And Global Change
05 October, 2021 - 08 October, 2021
RETURN TO LISTINGS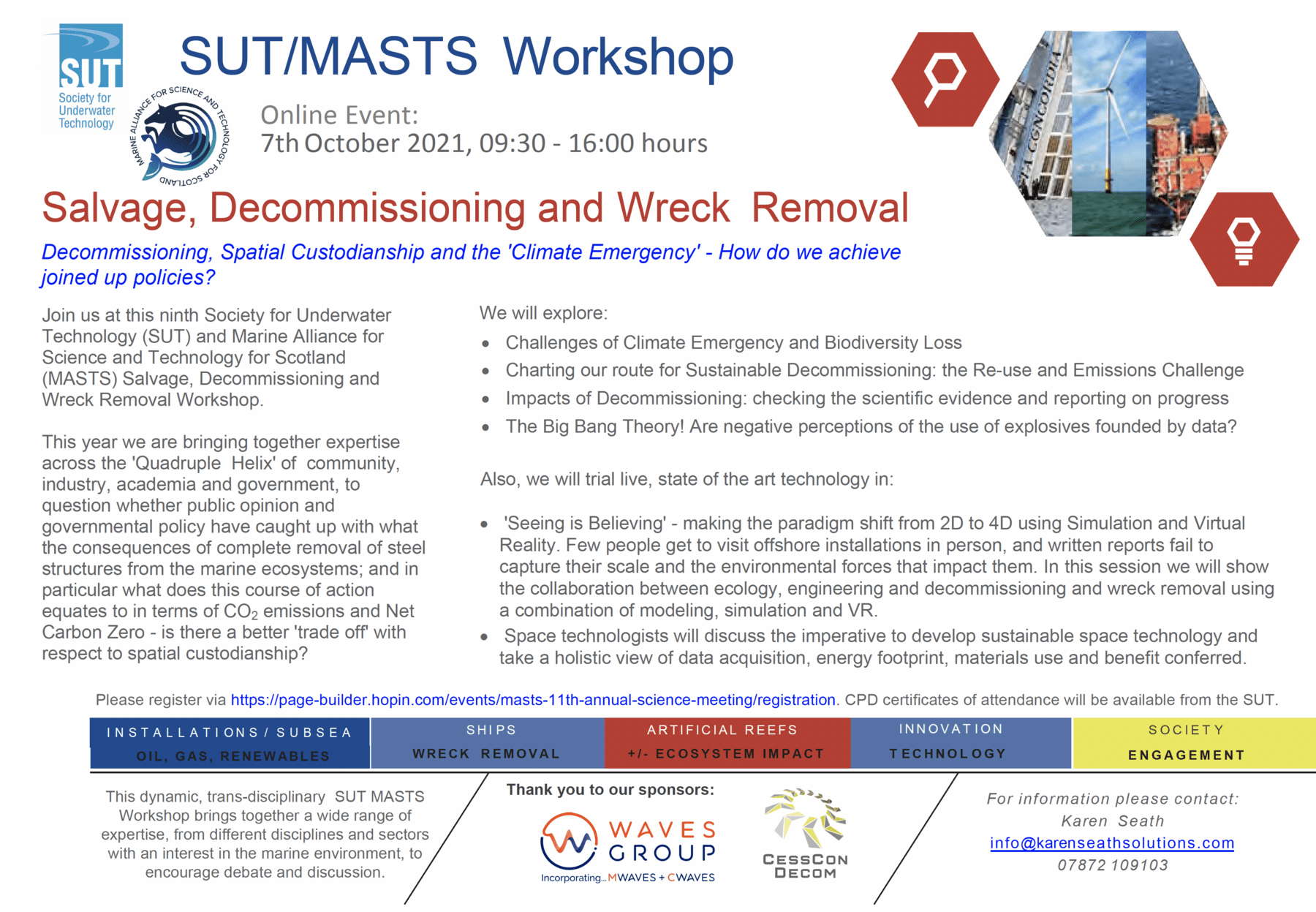 In 2020, The Marine Alliance for Science and Technology for Scotland (MASTS) welcomed over 500 attendees from 28 countries to its online Annual Science Meeting, and we can't wait for you to join us again as we celebrate our 11th annual conference online. Featured sessions with live Q&A include talks on Global Seagrass Projects, Aquaculture as a critical pathway to future Net Zero food production in Scotland, fisheries science, multiple marine stressors, and marine social sciences. Plus, many general science sessions amongst global plenary talks and ePosters throughout the event.
Featured Society for Underwater Technology's workshop – Decommissioning, Spatial Custodianship and Climate Emergency – How do we achieve joined-up policies? An open to all workshop with live Q&A with speakers, 7th October 2021.
This cross-disciplinary meeting brings together members of the global marine science community as the UK's largest marine science focussed conference, with the aim of promoting and communicating research excellence and forging new scientific collaborations.
Full programme and registration here
MASTS also looks forward to co-hosting with the SUT, their annual "Decommissioning & Wreck Removal workshop. This online workshop will be open to all, taking place on the afternoon of 7th & morning of 8th October 2021.