Oceanology International 2020 – Postponed
17 March, 2020 - 19 March, 2020
BOOK EVENT
RETURN TO LISTINGS
Oceanology International 2020 has been postponed until 1-3 December 2020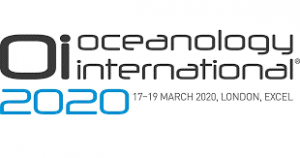 The health and safety of our exhibitors, visitors, and staff is, of course, our number one priority. We have been closely monitoring the situation and the notices issued by the World Health Organisation (WHO) as well as Public Health England and the authorities in London. We have also been in regular dialogue with many exhibitors, visitors and conference speakers to understand their views and to ensure we make the best decision – in such challenging circumstances – for the ocean communities we serve.
Whilst it is hugely disappointing to postpone the event and not a decision we have taken lightly, we believe it is the best course of action for all involved, given the ongoing developments and concerns related to COVID-19.
We trust that postponing the show will enable us to ensure we deliver the true value of this world-leading event later in the year.  We will be working closely with all our global customers and partners over the coming weeks and look forward to returning to the Excel
Bringing the industry together for 50 years
Oceanology International is celebrating 50 years as the world's largest ocean technology exhibition and conference.
500+ exhibitors will join the celebration in the only event that brings together the 3 key players in the industry: businesses, academics, and government. Live demonstrations and interactive seminars accompany a host of new features to be announced soon.
With over 8,000 attendees targeted for 2020, it is a must-attend event for those involved in exploring, monitoring, developing or protecting the world's oceans, from seabed to surface and beyond.
Join us in London to discover game-changing innovations and solutions transforming the future of ocean technology