Perth – SUT Annual General Meeting
03 November, 2021
BOOK EVENT
RETURN TO LISTINGS
We invite you to attend our Annual General Meeting on 3rd November 2021
The event will be held at the Double Tree by Hilton, Elizabeth Quay (5.30pm start)
Agenda:
Consideration of Financial Statements
SUT Committee members for 2022.
Any other matters
Key Note Presenter: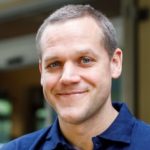 Scott Draper (UWA)
"From the swimming pool to a wave flume and then into the Ocean: investigating how open water swimmers interact with the ocean environment"
Open water swimming has been an Olympic sport since 2008 and is growing in popularity world-wide as a low impact form of exercise. Unlike pool swimming, open water swimmers experience a range of different environments, many of which include surface waves, variable water temperature, aquatic life and complicated ocean currents. Over the last few years a collaborative research program including sports scientists and ocean engineers at The University of Western Australia (UWA) has been exploring how swimming behaviour and performance is influenced by some of these environmental variables. In this presentation I will describe this research, which has included inviting elite swimmers into UWA's 54 m long wave flume located at the Coastal and Offshore Engineering Laboratory to carefully measure their performance and biomechanics when swimming in different waves conditions. This work is arguably the first of its kind to investigate swimmer-wave interaction and illustrates how particular wave conditions can both benefit or hinder a swimmers performance in a predictable way. I will also discuss the question: what is the best route to take when swimming to Rottnest? The answer is not straight forward.
Register to attend this event here