7th International SUT China Technical Conference & 2nd China-Brazil Deepwater Forum
26 September, 2018 - 30 September, 2018
RETURN TO LISTINGS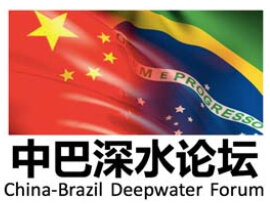 In order to build an open platform for technology exchange on the exploration and development of global marine energy resources and, at the same time, to further promote the international cooperation between Chinese and Brazilian petroleum enterprises in the development of deepwater oil and gas fields, the 7th International SUT (China) Technical Conference and 2nd China-Brazil Deepwater Forum will be held in Beijing during 26-30 September 2018.
Specialists and scholars from domestic and overseas research, engineering and operation organisations are invited to share knowledge on the latest advances in subsea technologies.
The Society for Underwater Technology (SUT), is the world's most influential academic organisation for underwater engineering. It was established in 1966 and is headquartered in London, England. It is a multi-disciplinary society that gathers institutions and individuals concerned with underwater technology, marine science and ocean engineering.
The annual SUT (China) Conference has been successfully held in Shenzhen, Shanghai, Qingdao, Beijing (twice) and Haikou since 2012.
The biennial China-Brazil Deepwater Forum was initiated by China University of Petroleum (Beijing) and the Federal University of Rio de Janeiro, Brazil. The inaugural forum was held in Rio de Janeiro in 2016.
26-30 September 2018, at the China University of Petroleum (Beijing)
Co-organised by:
SUT China branch
SUT Brazil branch
Federal University of Rio de Janeiro
Zhejiang Ocean University
CNOOC-CUP Ocean Energy Engineering & Technology Joint Research Institute
Call for Papers
Topics (include but not limited to):
Subsea Production System
Structural Safety and Reliability
Risers and Pipelines
Hydrate Mining Technology and Equipment
Ocean Big Data Platform
High Performance Materials
Seabed Mining Technology and Equipment
Ocean Observation Technology
Coastal Engineering
Polar Hydrocarbon Development
Petroleum Engineering
Paper Submission Requirements
The content of the submitted paper should be concise and specific to reflect the innovations and achievements in underwater technology, with high academic and application values. It should not be published in any publications or presented in any conferences before. The paper must be written in English.
Information abstract details (not more than 500 words) and the final manuscript (not more than 10 pages), can be found here www.sutchina.org.cn.
Submission shall be in WORD format to the email address chinasuttc@163.com.
(Email Subject format: Paper Title + Author + Affiliation)
Submission Deadlines:
Abstract – 01 August 2018
Final Manuscript – 05 September 2018.
Contact Junkai Feng +86-(0)10-89739150 chinasuttc@163.com
SUT China Branch Chairman, Frank Lim
Institute for Ocean Engineering
China University of Petroleum (Beijing)