Can a Lobster be an Archaeologist?
Book launch
24 November, 2015 - 25 November, 2015
RETURN TO LISTINGS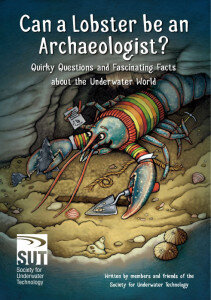 Have you ever wondered…
What really happens in the Bermuda Triangle?
Where we would live if there was no land left to build on?
How they film underwater movies?
Where tsunamis come from?
This is the launch of an exciting new illustrated book from the Society for Underwater Technology, written for 10-14 year olds, aiming to spark their interest in the underwater world.
Genesis Oil and Gas Consultants Ltd will host the event at 1 St. Paul's Churchyard, London EC4M 8AP from 6pm with a wine and canapé reception.
This event is by invitation only, places are limited.  If you have not been invited but wish to attend please contact emily.boddy@sut.org
'Can a Lobster be an Archaeologist?' will be available to purchase on the SUT website and Amazon from Wednesday 25th November.