Into the abyss: exploring the deepest realms of the world's oceans
14 March, 2022
BOOK EVENT
RETURN TO LISTINGS
7.00pm to 8.30pm
Ticket costs £16/£10/£7 Members – SUT Members use code OCEANS7 at the checkout to pay at the Royal Institution member rate of £7.
---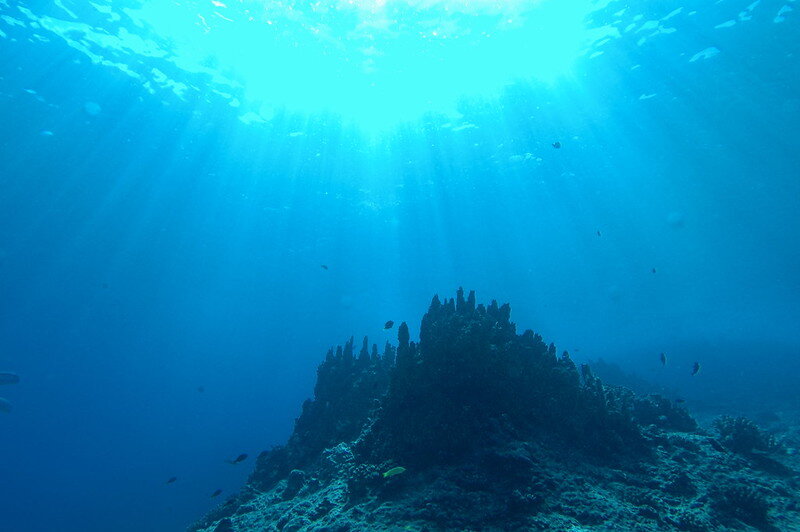 Our oceans hide a myriad of worlds. From trenches that are deeper than our tallest mountains to volcanoes and thermal vents teeming with life, how do we explore what lies beneath?
Join oceanographer and renowned explorer Captain Don Walsh, undersea explorer Victor Vescovo and submarine engineer Patrick Lahey, as they recount their experiences of diving to the deepest points on Earth.
In this conversation, discover the challenges of visiting such depths and the panel's vision for the future of deep-ocean exploration.
This event takes place ahead of Victor Vescovo and Patrick Lahey being presented with the Society for Underwater Technology/Marine Technology Society, Captain Don Walsh Award for Ocean Exploration, in recognition of their achievements during The Five Deeps Expedition, to the deepest point in each of the world's oceans. They receive their Awards at Oceanology International 2022 | Oi London on 15 March.
---
Dr Don Walsh is an American oceanographer, explorer and marine policy specialist. He and Jacques Piccard were aboard the bathyscaphe Trieste when it made a record maximum descent into the Challenger Deep on January 23, 1960, the deepest point of the world's oceans. He has spent the past four decades involved with design, manufacture, and operation of submersible systems. A retired naval officer (submarines) he was designated U.S. Navy deep submersible pilot #1 in the early 1970s. During 2001, in addition to Atlantic Sands, he has participated in diving operations at the battleship Bismarck and RMS Titanic. On 20 July 2001, he had lunch on board the Titanic, when the Mir 2 landed on the bridge so the sub crew could eat.
Victor Vescovo launched the Five Deeps Expedition in 2018 to thoroughly map and visit the bottom of all five of the world's oceans by the end of September 2019. They achieved this and carried out biological samplings and depth confirmations at each location. Besides the deepest points of the five world oceans, the expedition also made dives in the Horizon Deep and the Sirena Deep, and mapped the Diamantina Fracture Zone.
Patrick Lahey is the co-founder and President of Triton Submarines based in Sebastian, Florida. He recently became the second Canadian to reach the bottom of the Mariana Trench and the first person to dive the Challenger Deep twice while accompanied by another explorer. Patrick also successfully completed the world's deepest ever salvage operation at 10,927 meters during one of his historic dives in the Mariana Trench.