LIVE WEBINAR: The ESG Side to Water: What Emerging Technologies Are Achieving
Second joint webinar between the PESA Energy Transition Special Interest Group (ETSIG) and the Society for Underwater Technology
15 November, 2022
RETURN TO LISTINGS
Second joint webinar in collaboration with PESA Petroleum Exploration Society of Australia – Energy Transition Special Interest Group (ETSIG).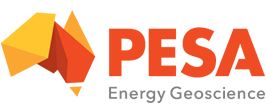 WEBINAR: The ESG Side to Water: What Emerging Technologies are Achieving
Presented by Raymond Ooi (OLEOLOGY)

ABSTRACT:
OLEOLOGY is an internationally recognised leader within the space of water treatment, management, and assessment of challenges within the industry. Raymond Ooi, head of Engineering will be reviewing the various challenges within Decommissioning, ESG and how to achieve Regulatory Compliance with lower capital and operational cost. Such emerging challenges face multiple sectors include PFAS, Mercury and MEG just to name a few however the answers are already available and will be discussed in this webinar.
DETAILS:
Date: Tuesday, 15 November
Time: 11:00 am – 12:00 pm(Australia/Perth time)
12.30pm  – Darwin
1.00pm    – Brisbane
1:30pm    – Adelaide
2.00pm   – Canberra, Hobart, Melbourne, Sydney
Cost: FREE for SUT members (Special Discount Code needed)
Cost: $10 for Non-Members
---
TO REGISTER, please follow these instructions:
1. Click this Eventbrite link to get your Special Discount Code
2. Go to PESA's registration page to officially register and reserve your spot for this Live Webinar
3. On the PESA Checkout Page, enter your Special Discount Code to complete your registration
---
Kindly supported by: