Challenges in Offshore Wind Developments
London & South of England - Virtual Evening Meeting
08 March, 2022
BOOK EVENT
RETURN TO LISTINGS
Time: 1800 – 1930 hrs GMT – Online
The event is FREE to attend, but booking is essential
Mooring Sense Project: A Risk-based Integrity Management Strategy For Mooring System Of Floating Offshore Wind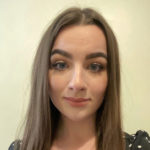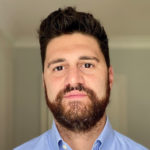 Speakers: Roisin Harris, Graduate Asset Integrity Engineer & Alessandro La Grotta, Integrity & Reliability Team Lead, Worley
While Floating Offshore Wind (FOW) represents a significant opportunity to foster wind energy development and to contribute to CO2 emissions reductions, its associated operational costs are still substantially above grid parity, and significant innovation is needed.
MooringSense is a research and innovation project which explores digitisation technologies to enable the implementation of risk-based integrity management strategies for mooring systems in the FOW sector with the aim to optimise inspection and maintenance activities, reduce costs, and increase energy production.
A risk-based assessment methodology specific for the mooring system of FOW Turbines has been developed; this allows the development of a risk-based strategy that can result in more cost-effective inspection planning. The methodology shall utilise the information made available by numerical tools, sensors, and algorithms developed in the project to update the risk level of the mooring system and set the required plan to mitigate the risk.
Leveraging the additional information from monitoring technologies and predictive capabilities the risk-based strategy developed allows for optimal planning of inspection and maintenance activities based on dynamic risk level that is periodically updated through the interface with the Digital Twin.
Challenging Offshore Wind Limits Through Innovation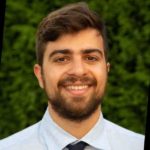 Speaker: Ioannis Skarakis, Senior Tender Executive
Parkwind NV is a private limited liability company incorporated in Belgium, developing, financing, constructing, and operating offshore wind farms. Parkwind currently operates 771 MW in the Belgian exclusive economic zone and secured a development pipeline of approximately 1.1 GW in Ireland and Germany.
On the framework of the SUT webinar, Parkwind will share its experience on the technical challenges of Arcadis OST 1 OWF project in Germany. On the momentum of our culture of innovation, the project is committed to the highest standards and will be using state-of-the-art construction methods for the installation of the foundations and turbines.
---
Alessandro La Grotta
Alessandro is an experienced Asset Integrity Consultant with 15 years' experience, of which 11 in the energy sector working in several brownfield projects and in operational support roles for both onshore and offshore assets. Alessandro currently leads the Worley Integrity & Reliability team in the UK, this team works across all industries to help our clients realize the maximum value from their assets by ensuring mechanical integrity, increasing mechanical and production reliability and reducing inspection and maintenance costs during the whole lifecycle.
Roisin Harris
Roisin is an Asset Integrity Engineer in Worley Specialist Technical Solutions. With a background in Materials Engineering and Corrosion, she helps clients maintain the safety and integrity of their assets, and implement mitigation measures to decrease downtime, improve operational reliability and minimise cost, schedule and technical risks. She has worked across both the oil and gas and renewable sectors, in offshore and onshore projects.