OGUK – Share Fair
24 March, 2020
BOOK EVENT
RETURN TO LISTINGS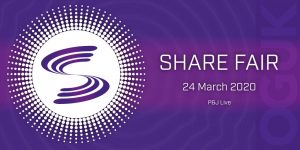 Returning for a new decade, OGUK's Share Fair is a well-established one-day event which provides the ideal arena for you to gain insight into future business opportunities and raise awareness amongst major potential clients of your goods and services.
Better information on future projects benefits both operators and the supply chain as it helps to create an informed and competitive market where there can be more responsive and timely delivery of key equipment, expertise and personnel.
The event gives supply chain companies face-to-face access to decision makers, enabling both operators and suppliers to better understand how they can potentially work together.
For more details of the event, the companies already signed up and opportunities for exhibition and sponsorship please visit the main event website – www.oguksharefair.co.uk