Perth – April 2023 Evening Technical Meeting: Our floating future in Offshore Renewables
05 April, 2023
BOOK EVENT
RETURN TO LISTINGS
The Society for Underwater Technology invite you to the April 2023 Evening Technical Meeting:
Theme: Our floating future in Offshore Renewables – Australian Developments, Geotech & Floating Technology
Date: Wednesday, 5 April 2023
Time: 5.30 – 8.30pm AWST
Venue: Parmelia Hilton Perth
---
The evening will focus on the following three topics and one case study:
by Andy Evans – Oceanex
Abstract TBC
---
2. FIELD & MOORING LAYOUT OPTIMISATION FOR FLOATING OFFSHORE WIND – A LIFE OF FIELD TECHNO/ECONOMIC APPROACH
Sean Van Steel – CoreMarine
Floating offshore wind is at the cusp of becoming a commercial market. The optimisation of the wind field layout is critical for a cost effective project in both fixed and floating wind. However, the parameters for field optimisation in floating wind are significantly more complex than those in the mature, fixed wind industry.
We argue that this is primarily driven by the introduction of a mooring and dynamic cabling system.
How these additional variables alter the layout and the key CAPEX effects will be discussed.
We will present a techno/economic approach to the development of the mooring system layout for the optimisation of yield and wake losses.
---
by Damon Sunderland – Arup
Offshore wind developments must consider geotechnical risks at offshore wind turbine generators and offshore sub-stations, in the vicinity of offshore cabling, at shore crossings and at ports for construction and load-out. Australia presents some common and some unique geotechnical risks. These are often understood by local offshore oil and gas practitioners but on occasion are new to international wind practitioners establishing themselves in Australia. These geo risks shall be discussed in Damon's presentation along with selected case studies and guidance on the planning and execution of offshore ground investigations.
---
Case Study by Norman Mackay – DOF Subsea
Equinor's Hywind Tampen is the world's first renewable power source for an offshore oil and gas facility and has a system capacity of 88 MW and is currently the world's largest floating offshore wind farm. Located 140kms off the Norwegian coast in 260 – 300m water depth, it will consist of 11 wind turbines which are installed on floating concrete structures with a shared anchoring system which are tied back to the oil and gas facilities via an inter cable array to provide renewable power.

Click HERE for event flyer
---
Thank you to our event sponsors: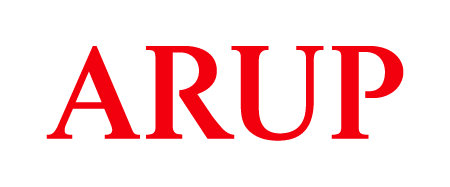 ---
For sponsorship and event enquiries, please contact:
SUT Perth Branch. Tel: +61 (0) 8 9481 0999
Email: Events Team (perthevents@sut.org)