Perth – Subsea Engineering Competency Framework Launch
09 June, 2021
RETURN TO LISTINGS
Hosted by: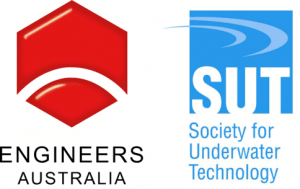 Sponsored by:

The Society for Underwater Technology and Engineers Australia are excited to launch the Subsea Engineering Competency Framework to the public.
This development has been a voluntary collaboration between individuals and companies involved in Subsea Engineering in Australia and abroad.
The initial Framework has been developed to recognise Chartered Professional Engineers, CPEng (Subsea Engineering). Details here. We are currently working on extending that Framework to encompass the entire career of all involved in Subsea, from students through to Subject Matter Experts including Engineering Technologists and Engineering Associates.
This event will explore:
What does the SECF look like?
How does the SECF work?
Who can use the SECF?
Acknowledgements
Future developments
Light refreshments and networking opportunity following the presentations.