Pseudo Dry Gas System
17 September, 2020
RETURN TO LISTINGS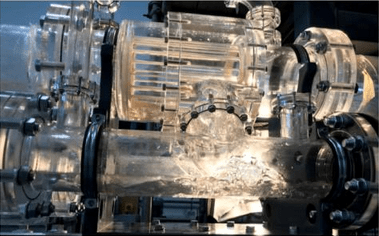 13:00 – 14:30 BST
Pseudo Dry Gas System – An enabling technology for remote gas fields
An overview of an Oil and Gas Technology Centre (OGTC) study to consider the economic impact of applying the innovative Pseudo Dry Gas technology to known stranded gas fields to the North of Shetland islands, making a gas gathering corridor stretching 200km and 1.7km deep. The scope included a detailed flow assurance analysis, and integrated asset modelling for multiple development options to determine the estimated total recovery. This study was supported by data from the UK Oil and Gas Authority.
The presentation will show the comparative study for a known stranded gas basin for a range of development options based on current and near-future technology in order to demonstrate the value proposition and CO2 emission reduction of the Pseudo Dry Gas technology.
The second part of this presentation will be in regards to the undergoing initial prototype testing at Cranfield University and how this relates to the study work carried out to date.
Presenter: Lee Thomas, Intecsea
A subsea engineer with 17 years' experience in subsea engineering. Beginning his career at BP, through FosterWheeler and now INTECSEA for the last 10 years and has been involved with a number of the longest subsea gas tiebacks currently in operations. He is one of the two co-inventors of the pseudo dry gas technology and has been part of the development team since inception.
This event is free to attend, but registration is essential.
After registering, you will receive a confirmation email containing information about joining the meeting.