RAPAT: Rapid Acceptance of Products & Technologies (Astrimar Webinar)
08 December, 2020
RETURN TO LISTINGS

RAPAT (Rapid Acceptance of Products & Technologies) is a free, easy-to-use tool, created to help technology developers meet the urgent need for emergency product acceptance. Excel-based, our tool is applicable across a range of technologies and leads the developer through a series of questions and worksheets to help define technology and user requirements and understand the associated risks and to support you in demonstrating evidence of fulfilling the requirements and managing the risks so the technology can be verified/approved for use by end-user. As a generic tool, it is also applicable for non-emergency applications and provides a structured approach based on industry best practice to support product acceptance and certification.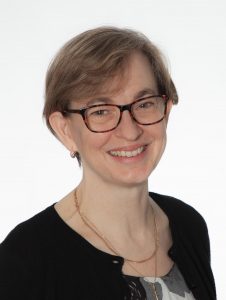 Caroline is Managing Director of Astrimar, Chief Consultant and Fellow of IMechE, with over 25 years' experience in oil and gas, and subsea engineering sectors.  Caroline's technical expertise in reliability engineering, integrity, technical risk management, and technology qualification has supported development of industry best practice.  She has coached numerous operators and technology developers in their implementation. Caroline is passionate about helping clients understand and prevent failures at every stage of the life cycle from technology concept through to end of life and asset decommissioning.  Since its 2010 inception, Astrimar has been a leader in reliability and technology qualification best practice and is currently developing TQ guidance for OGTC.
Tue, Dec 8, 2020 3:00 PM – 4:30 PM GMT
This event is free. Click here to register.
This is a jointly hosted event with Subsea UK and the Society for Underwater Technology.