SUT US – Champagne & Conversation: From Law to Leading the Strategic Growth of Fugro in the Americas
28 April, 2022
RETURN TO LISTINGS
The Women in Industry Subcommittee (WIND) of the Society for Underwater Technology in the US (SUT-US) is pleased to invite you to the Champagne & Conversation Series Edition 9: "From Law to Leading the Strategic Growth of Fugro in the Americas," where we will hear from Céline Gerson on her career evolution.
The first glass of bubbly is on us with complimentary appetizers.
Format: Hybrid (In-Person and Virtual)
Venue: Memorial Wine Cellar
Date & Time: Thursday, April 28th, 2022    5:30pm-7:30pm CT
---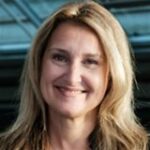 Céline Gerson – President & Group Director Americas – Fugro
Céline Gerson joined the Executive Leadership Team of Fugro in January 2022 where she is responsible for the oversight and strategic growth of Fugro in the Americas as well as the global strategic positioning of Fugro. She brings over 20 years' experience in the energy industry with both entrepreneurial companies and Fortune 500 organizations. Prior to that, Céline was an executive of Schlumberger. She joined Schlumberger via the acquisition of Cameron International and has served in several leadership roles including President of Schlumberger Canada where she was responsible for all Schlumberger product lines, and was also member of the Project Management Office of Schlumberger Global Strategy. Prior to that, Ms. Gerson was appointed by the CEO as the first female executive in Cameron International's history to lead Measurement Systems, a global business that designs and manufactures leading edge measurement, quality, and control instrumentation and systems for the energy, nuclear and military applications. Earlier in her career, she also held the position of VP and Chief Compliance Officer reporting to the Audit Committee of Cameron's Board of Directors and managed Cameron's global logistics and trade compliance functions. Céline has a Juris Doctor from the University of Houston and is a Harvard Business School Alumni. She is also a certified mediator and speaks four languages. She has served on numerous boards of non-profit organizations and currently serves on the Energy Safety Canada Board, Advisory Board of the Energy Workforce & Technology Council (formerly known as PESA), and the Board of the Alley Theater of Houston. She is passionate about mentoring startup companies with cutting edge technologies and she is actively involved with promoting and mentoring women.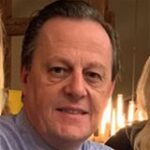 Andrew Hill – Moderator
Andy W. Hill is the Engineering Technical Authority for Marine Geohazards for BP. He is currently Chair of the OSIG Houston Committee, having been the founder of the committee in 2007. He has been a member of the UK equivalent committee since 1990. He was made a Fellow of the SUT in 2020. He has 40 years of experience in Geophysical Site Investigation, the last 34 with BP. In 1997 he championed the introduction of AUVs into deep water site investigation triggering a step change in deliver after their introduction in 2000-01. He has worked on projects globally and introduced or championed some of the most significant developments in geophysical site investigation. He has published widely on the subject and been director or contributor to numerous industry documents.
---
Thank you to our sponsors!