March 2019 Update from SUT CEO Steve Hall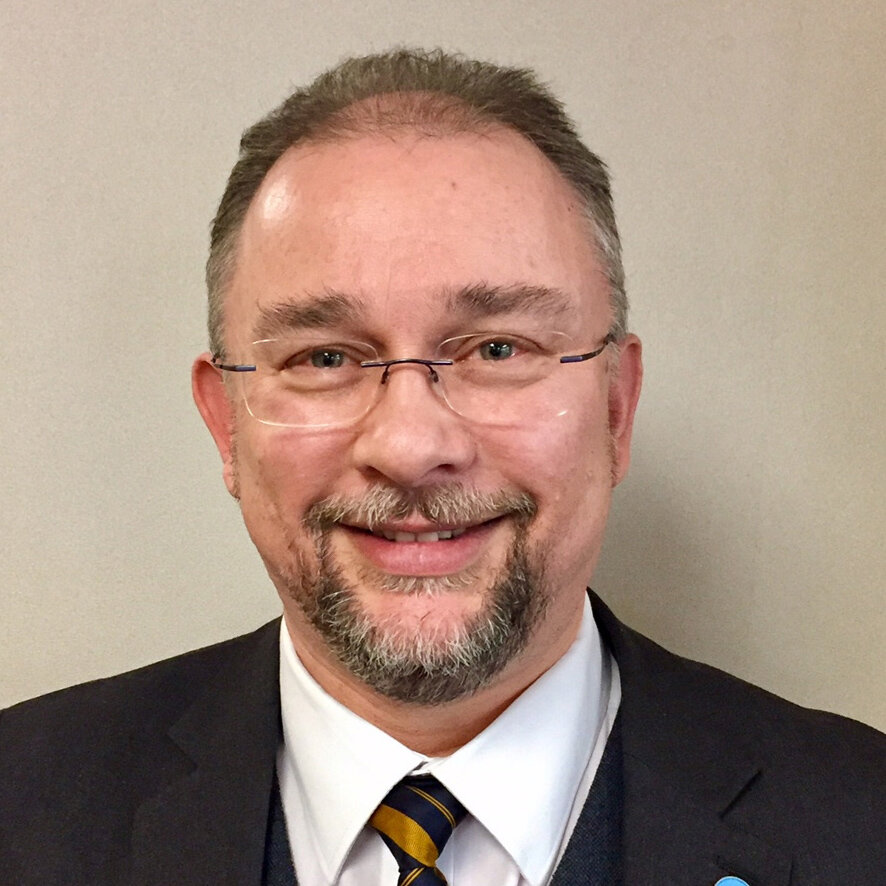 Greetings to all our members and colleagues in the wide world of Underwater Technology. I'm just back from Oceanology International Americas 2019 where our US Branch played a key role in developing & delivering excellent conference sessions, engaging with industry and ensuring a strong Learned Society presence throughout the event. Our President Professor Ralph Rayner was a guiding presence throughout the preparations for OiA19, chaired the prestigious Ocean Futures Forum and more besides. Several of the technical sessions in the conference programme were chaired by SUT Members, with me covering autonomous underwater systems & navigation. We were the Learned Society supporters of the 'Catch the Next Wave' event held in partnership with the Explorers Club, sponsored by the X-Prize foundation and co-supported by the Monterey Bay Aquarium & Research Institute & Sonardyne – and we were particularly honoured to be able to present, with exhibition organisers Reed Exhibitions, a Lifetime Achievement Award to Margaret Leinen, Director of the Scripps Institution of Oceanography (for a brief bio click here)
A highlight for me was during the 50 years of Oceanology International Session, listening to Don Walsh – a very sprightly 87 – recount the mission to the bottom of the Marianas Trench as commander of the bathyscaphe 'Trieste' back in 1960. Inspirational stuff!
Oceanology International Americas provided a showcase of SUT's expertise & membership within a broad range of subject areas and I'd particularly like to thank Jan Van Smirren for his work in developing the conference programme, to say thank you for the input of Dr Zenon Medina-Cetina, Christopher Curran, Andy Hill & the Houston-based committee, and to SUT's early career members Tai Prince & Devvrat Singh Rathore for their help throughout the event. My thanks too to Reed Exhibitions for their close working relationship and support as we worked together to celebrate 50 years of Oceanology International – which started as a SUT event back in 1969. In 2020 the 25th Oceanology International will take place in London and we will once again play a key role in celebrating what our industry has achieved over half a century and more.
Other events since the start of the New Year that I'd like to mention include the SUT Aberdeen Business Breakfast at the end of January, where Tony Laing and his colleagues presented an encouraging message of new growth in the North Sea sector and an opportunity to meet our members in the pleasant and snowy grounds of the Marcliffe Hotel. This was quickly followed in February by Subsea Expo where SUT had a well-attended stand at a busy exhibition and I'm pleased to say we signed up several new members, corporate and individual. There was an excellent Global Offshore Prospects 'Lunch & Learn' by Douglas Westwood hosted at Price Forbes in London on 12 February, and although I wasn't able to attend them I can see that our North of England & Perth Branches have also held successful events in the last few weeks.  We look forward now to the first of 2019's Subsea Awareness Courses in Aberdeen from 11 March, and I've invited to give talks this month at two high profile events – I'm the guest speaker at the AGM of Oceans Advance in St John's, Newfoundland on 21 March & on 27 March I'll be speaking on the role on industry in providing sustained ocean data observations at the AtlantOS Symposium at UNESCO.
Why Canada, and why UNESCO? SUT is working with partners in Newfoundland and Nova Scotia to launch our first Canadian branch this year. There's an eager, healthy cluster of marine technology industries there, and we've been made very welcome by the existing community in Newfoundland to act as the first springboard to growth in Canada. SUT is an Observer Member of the Intergovernmental Oceanographic Commission of UNESCO, where I used to serve as Vice Chair, and as such we are one of the very few industry / non-governmental voices able to input into the development of the coming UN Ocean Decade for Ocean Science for Sustainable Development. Our members are very well-placed to be able to assist governments in their efforts to better-understand the ocean environment, and to be able to use our advanced technologies, databases and real-world experience of working at and under the surface to help meet the challenges posed in ocean governance, sustainable use of resources, technology transfer, knowledge exchange and responding to sea level rise, ocean acidification and warming.
New Branch – SUT MIDDLE EAST
A big Thank You to Adrian Phillips and his supporters in the United Arab Emirates who are in the midst of setting up our very first SUT Branch in the Middle East. From an initial 'gauging the interest' meeting during ADIPEC late last year, things have progressed rapidly and the first two events take place on 8 April at Heriot Watt University Dubai, and on 22 April at the Petroleum Institute, Khalifa University, Abu Dhabi – see the new Middle East pages on the SUT website or contact ME@sut.org for more details.
Kuala Lumpur – I was delighted to meet up with Ajan Das, Chair of our Kuala Lumpur, Malaysia Branch, while he was in London early in February. We were able to cover lots of areas of interest, and discussed how to take forward new initiatives, the relaunch of Subsea Awareness Courses, and growth of the Branch.
Growing SUT
It's very important that we grow SUT, and recruit more individual and corporate members. SUT Council are very focussed now on how we get our Society into a healthy long-term financial position after the challenges of recent years, and I would ask all of you to encourage your friends, colleagues and companies to join SUT if they are not already part of the family – there's a bright future for our sector as the world transitions away from burning coal and seeks energy, minerals, knowledge, resources and defence space in the global ocean.
See you at Ocean Business 9-11 April at Southampton,
Steve Hall steve.hall@sut.org