SUT Houston Networking Event at Carmelo's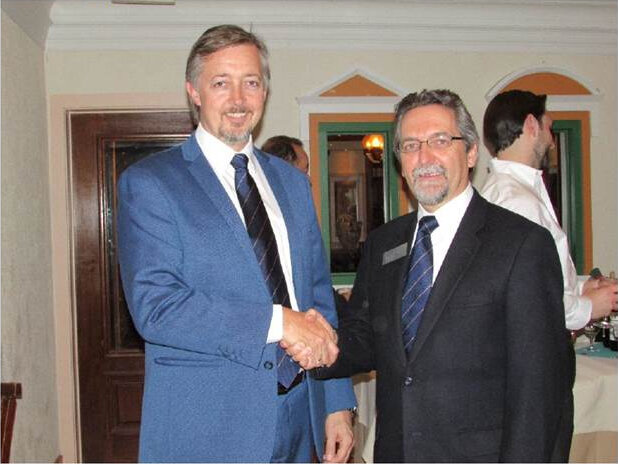 Pictured: ClampOn President Trond Olsen and SUT Chair Christopher Curran who are both SUT Fellows.
SUT Houston held its monthly networking event at Carmelo's on 5 February 2015. The event was sponsored by ClampOn Inc. with a great turnout of 120 industry professionals. The branch appreciates ClampOn's continual support and we look forward to the next event!