Celebrate All-Energy's 21st Anniversary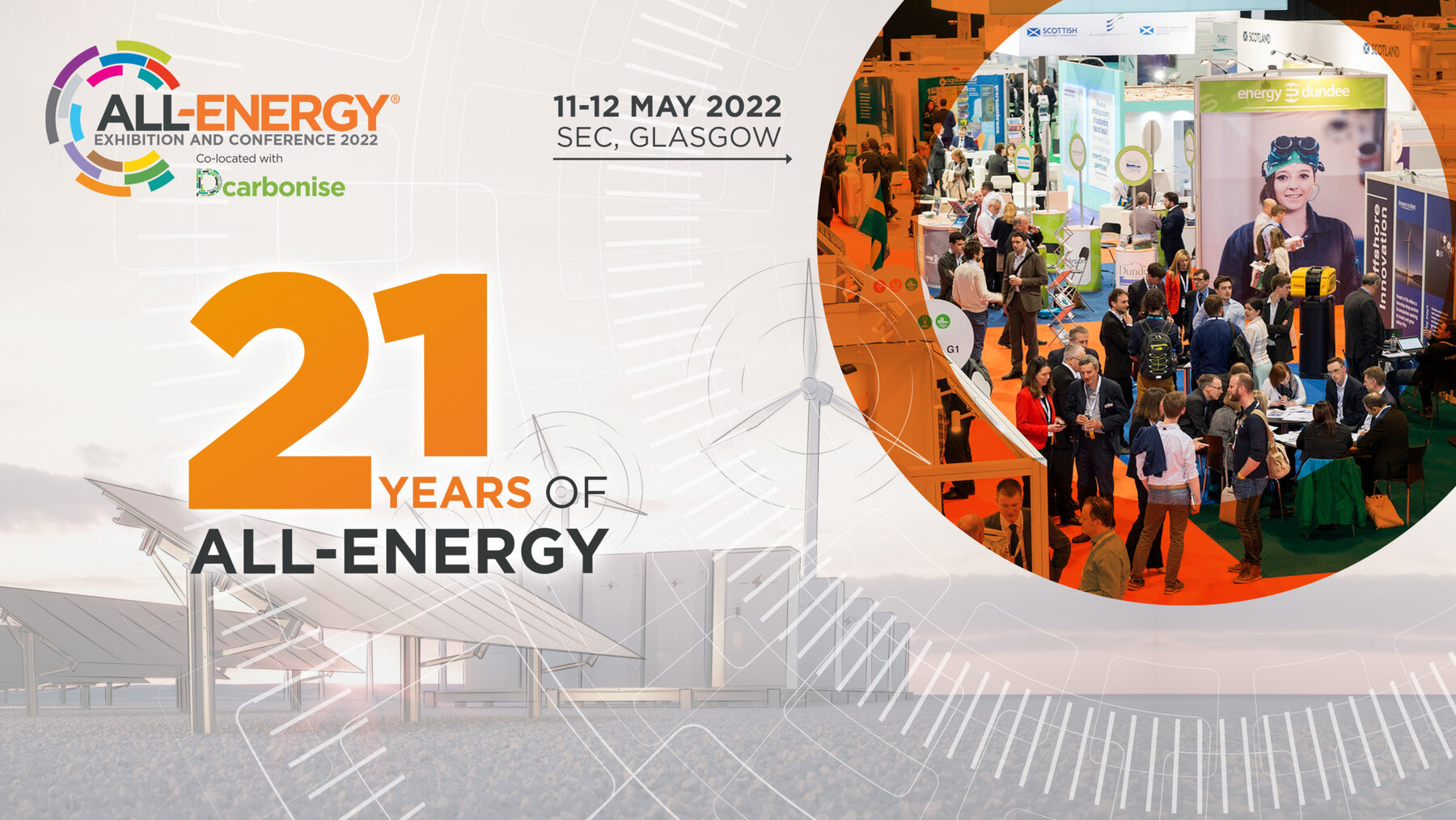 SUT was there at the start of All-Energy's history 21 years ago having been its Learned Society Patron since before the first show was held in Aberdeen in 2001. We'd welcome your early (or later) All-Energy memories. View our anniversary page here. SUT's then newly formed Marine Renewable Energies Committee played, and continues to play, a key role at the UK's wide-ranging and largest renewable and low carbon energy exhibition and conference.
This year's show (SEC Glasgow, 11-12 May) continues to focus on SUT topics of interest
There's a day-long conference stream on Marine Renewables (tidal stream and wave) and a full day's show floor theatre programme to relish too. At the end of the first marine renewables session (11:00-12:30, 11 May), the SUT Lennard-Senior Award will be presented to the European Marine Energy Centre's (EMEC) Managing Director, Neil Kermode.
Offshore wind features heavily with five sessions over the two days, including two on Floating Wind, plus a day of back-to-back presentations in its own show floor theatre, including an insight into the work of the SUT UXO SIG. Catch Marine Scotland's session on Day 2 too.
Click here to register today and join us there! Make a point of visiting the SUT's stand (Q03) as well as attending conference sessions. Engineering a Net Zero future.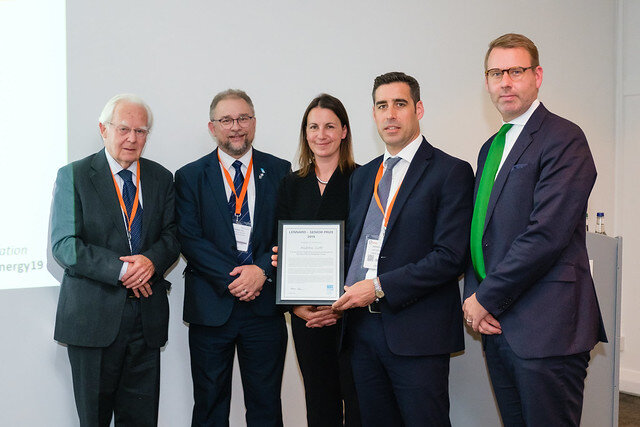 Photo: Andrew Scott of Orbital Marine Power won the 2019 Lennard-Senior Award (left to right): John Sharp, Chair of SUT's MREC; Stephen Hall (previous SUT CEO); and recent Lennard-Senior award winners Sue Barr (UK Marine Energy Council) and Tim Cornelius (then CEO, SIMEC Atlantis) flanking winner Andrew.