Cost efficiencies event to hear from Bibby Offshore, Fugro and Schlumberger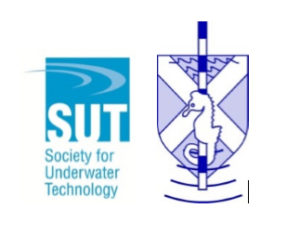 – SUT and The Hydrographic Society to host annual Aberdeen seminar in June –
Delegates will hear from representatives of Bibby Offshore, Fugro and Schlumberger at The Society for Underwater Technology (SUT) and The Hydrographic Society in Scotland (THSiS) annual joint half day seminar at the Aberdeen Exhibition and Conference Centre (AECC).
Registration is now open for the 'Cost Efficiencies – more bang for your buck seminar' on June 15, which will highlight innovative equipment, methodologies and business models which can help address the needs of industry in a time of reduced oil prices and the associated drive for cutting costs.
Now in its third year in this format, the event will begin with a buffet lunch during registration followed by three conference sessions of 75 minutes which are set to be chaired by representatives from SUT, DOF Subsea and BP. Each session is separated by a coffee break to allow delegates to network and visit the exhibitor stands.
Presentations from Bibby Offshore and Fugro will open the first session on innovative contracting methodologies and philosophies. Session two will feature the latest autonomous technologies, Schlumberger on its Wave Glider system, UTEC on using Autonomous Underwater Vehicles and ASV on Autonomous Surface Vehicles. The final session will look at technology advances in buckle arresting, tensioners and monitoring systems designed to provide cost benefits to the end user.
Dr Bob Allwood, CEO of SUT said: "We have another excellent programme this year with the support of some major organisations. This is an opportunity for companies of all sizes to find out how others are adopting new and innovative approaches to business in the present environment."
Tickets for the event cost £75 for SUT and The Hydrographic Society UK (THS UK) members and £95 for non-members. Sponsorship booths are also available for £300. Sponsoring companies will receive a free delegate pass and their company logo will be included on promotional material. For more information visit https://sut.org/event or contact events@sut.org