Resources for younger children – Can a Lobster be an Archaeologist?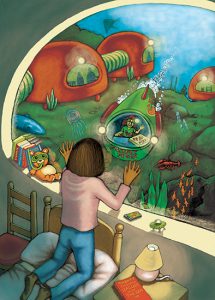 Here at the Society, we are passionate about nurturing the education of future generations, and dedicated to encouraging young people to consider careers in the marine world.
Friends and members of the SUT have given us their most exciting and inspiring stories about working in the world of sub sea, brought to life with fantastic illustrations by Rachel Hathaway.
Can a Lobster be an Archaeologist? is just one of the questions answered in the book of the same name, and has proven to be a hit with children of all ages, in and out of school (and adults alike).
All proceeds of the book go to SUT's Educational Support Fund, set up to help young people pursue learning and development opportunities.
The book takes its name from a true story about Larry the lobster who helped divers discover a missing 8,000 year old Stone Age civilisation near the Isle of Wight.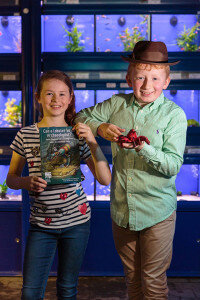 The book has been peer reviewed by children. One of the young critics, ten-year-old David Laing of Aberdeen said: "It's packed full of interesting stories covering everything from real life sea monsters to whirlpools, finding treasure from sunken ships and how to build an underwater robot. It's fun to read, but you also learn a lot of new facts and the pictures are brilliant."
The 150 page book has been drafted by SUT members who are marine scientists, divers, subsea engineers, academics and from the merchant navy.
It covers topics such as:
Why do ships go missing in the Bermuda Triangle?
Are lake monsters real and do werewolves exist in the Arctic Sea?
How to build an underwater robot
Filming underwater movies
Whirlpools and discovering treasures from sunken ships
Where rubbish goes when it's dumped at sea.
Could living under the sea be an alternative to relocating to Mars?
What will happen when the ice caps melt?
Emily Boddy, SUT Publications Officer explained: "We want to bring to life the excitement of the underwater world to encourage young people to get interested in the sector."
You can buy 'Can a Lobster be an Archaeologist?' here or contact emily.boddy@sut.org for bookseller/educational discounts.
Now you can enjoy the stories in a whole new way in our FREE-to-download "Can a Lobster be and Archaeologist?" colouring book!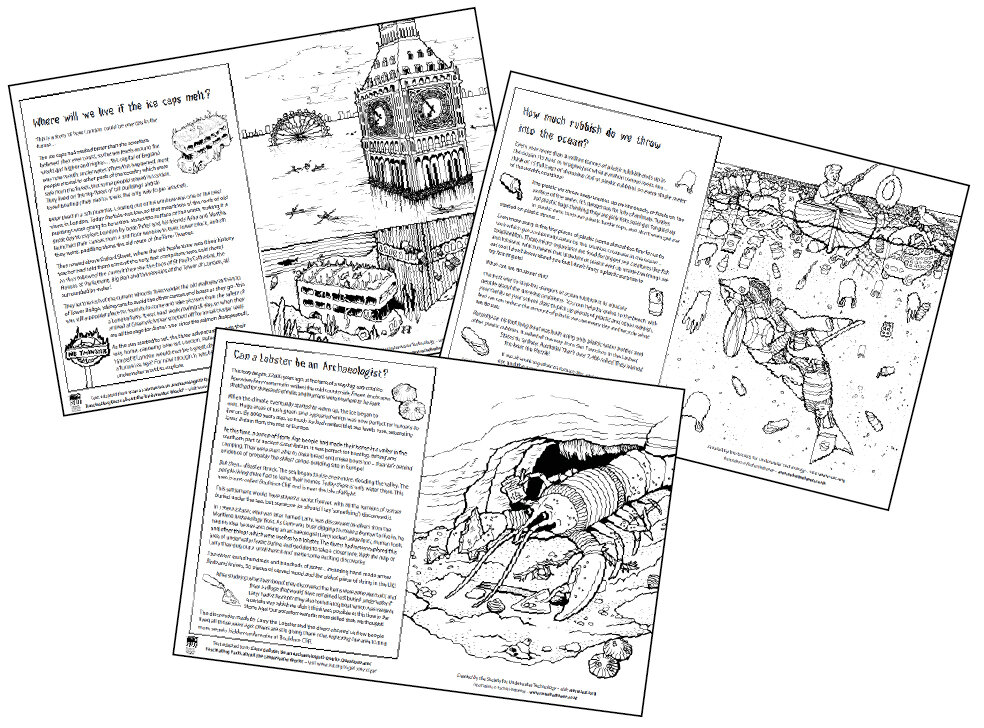 A selection of the stories have been rewritten for a younger audience (aged 6-8) with colouring pages enabling the readers to really engage with the stories and get creative.
This colouring book is free for anyone to download and use as a fun learning resource.