Future Engineers Program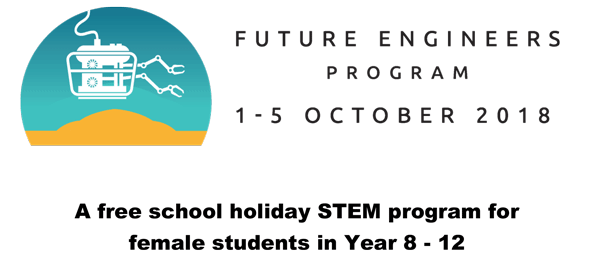 From the 1-5 October female high school students from years 8 – 12 have the opportunity to attend a free 5 day, STEM program. Students will have the opportunity to learn from industry professionals – where our energy comes from, what it's like to be an engineer and enter virtual reality environments. Over the 5 days of talks, hands-on activities, office and site visits these future engineers will get to take a deep dive to learn about subsea systems and experience what it is really like offshore!
For more information on this fantastic program and how to apply please view the flyer.