Join SUT and MTS to honor our Chartered Marine Technologists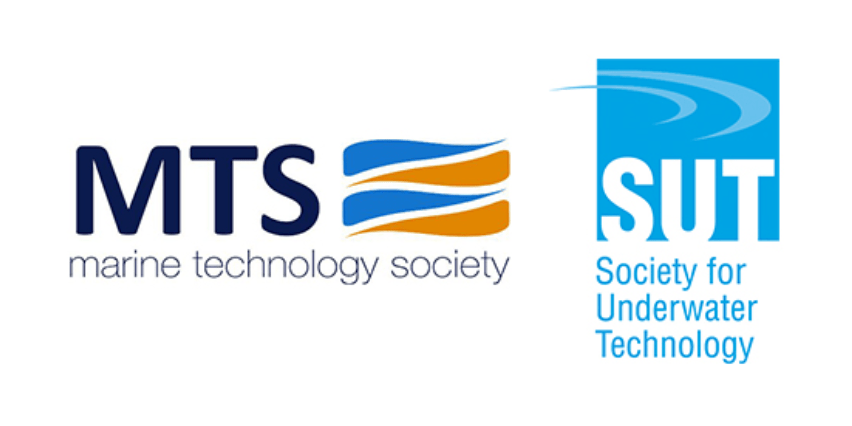 In 2020, the Society for Underwater Technology and the Marine Technology entered into a pilot program to offer the Chartered Marine Technologist (CMarTech) credential. CMarTech is registered by the Institute of Marine Engineering, Science, and Technology (IMarEST), which has a Royal Charter from the United Kingdom, to award suitably qualified and experienced applicants the title of Chartered Marine Technologists. In an effort to provide members with an opportunity to advance their professional profile through credentialing, SUT and MTS piloted the program to make the CMarTech credential available through the cooperation of both Societies.
Chartered Marine Technologists are professionals, who harness, exploit, manage, use or apply marine technology in the pursuit of wealth creation and/or the provision of services in the marine sector. They are characterised by their ability to deal with complex issues, both systematically and creatively and can make sound judgments in the absence of complete data to develop solutions to problems and communicate their conclusions clearly to specialist and non-specialist audiences.
SUT and MTS are proud to announce that at the completion of the pilot program, six (6) applicants were successfully registered as Chartered Marine Technologists.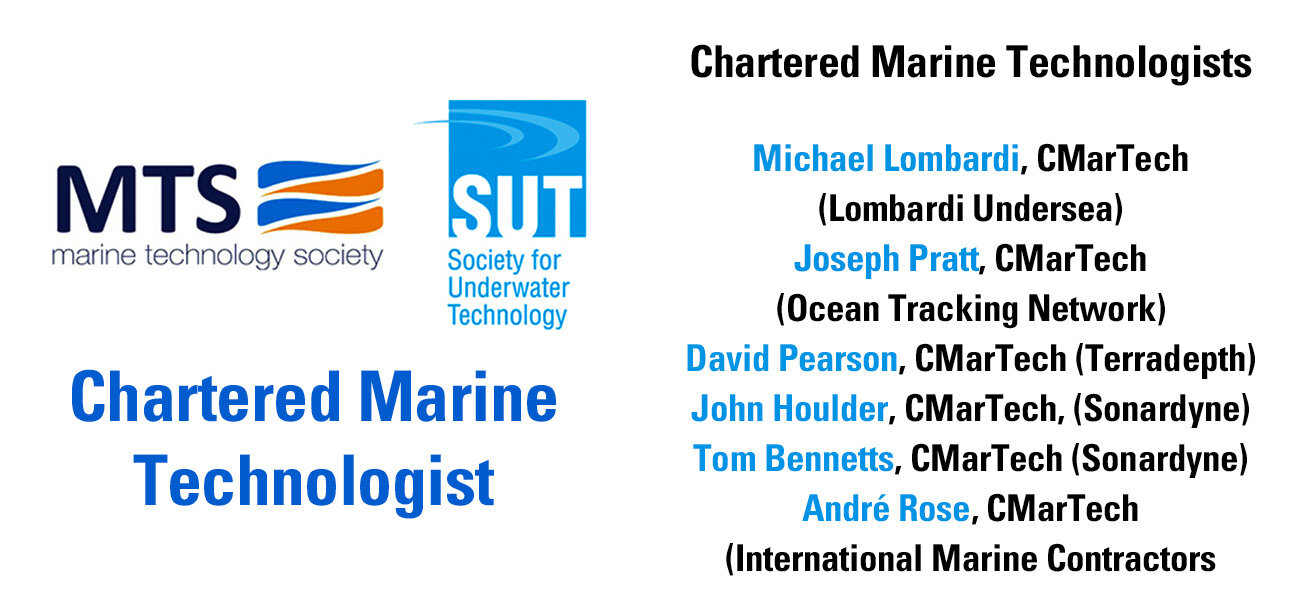 We invite both the SUT and MTS membership to join us for a special joint award ceremony on Wednesday, 9 December 2020 at 1:30pm EST to honor and commemorate our first class of Chartered Marine Technologists. To join us click here and enter password "MTS".
SUT and MTS would like to extend our gratitude to all who have worked so hard to launch this program, including our Registrars, Richard Spinrad, CMarSci, and Ralph Rayner, CMarSci; and our Assessors, Justin Manley, Vitad Pradith, Hans van Sumeren, Paul Jubinski, Stephen Hall, Colin Grant, and David Saul.

Ralph Rayner, SUT President
Zdenka Willis, MTS President