July 2017 Update from SUT CEO Steve Hall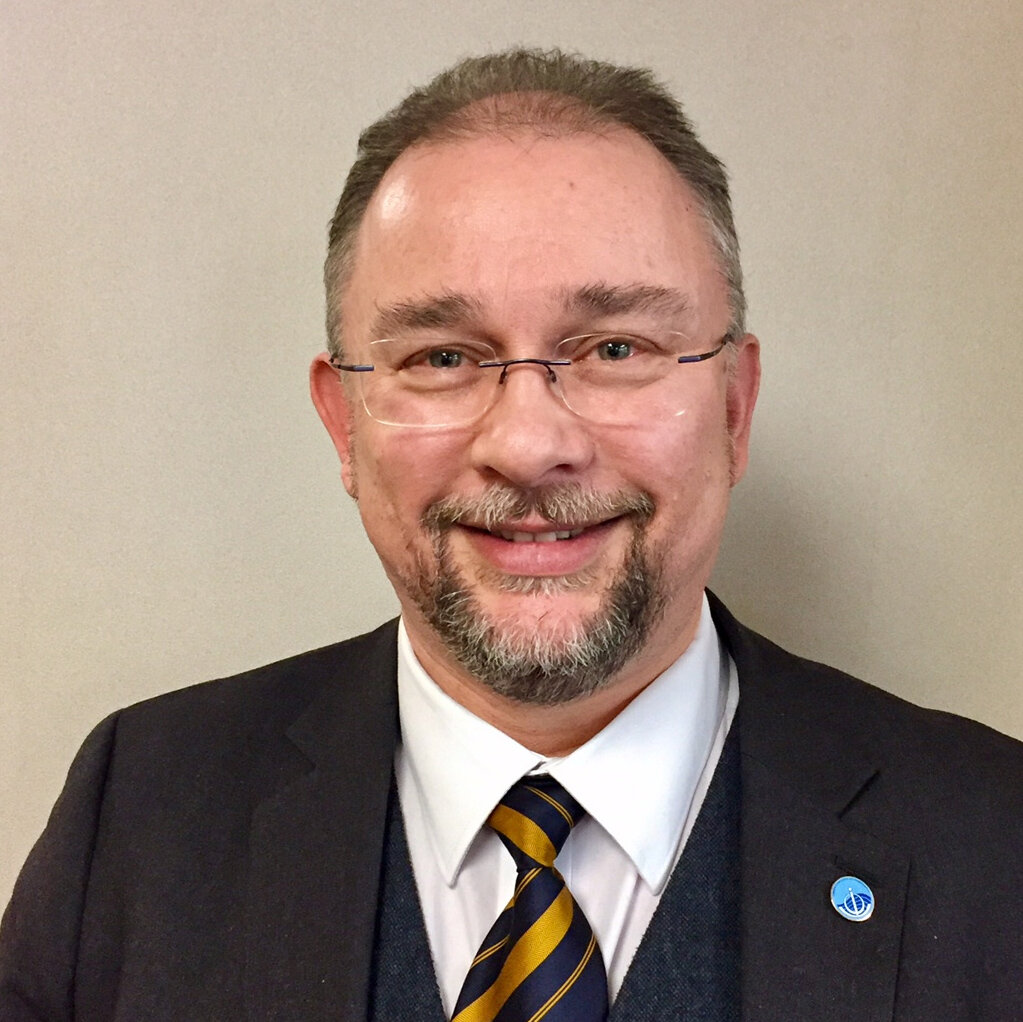 Dear members & friends of SUT, since joining SUT as Chief Executive three months ago I've been very impressed by the commitment and energy of the volunteer members of our various branches, committees and special interest groups. I've now had a chance to visit branches in Houston, Aberdeen and London, attended committee meetings and taken part in the social events that are part of the tradition of SUT and play an important role in building friendships, networks and knowledge transfer across sectors and across generations. I'm heading off to Crete for a fortnight's summer vacation with the family on 8th July so will miss London & Southern England branch's summer barbecue on 20th July onboard HQS Wellington but it promises to be an excellent night – do contact Jacqui.adams@sut.org if you'd like a ticket. I see that Houston will be hosting their annual scholarship fundraising clay and skeet shoot on 18th August, email Araceli Lopez communications@suthouston.com for more info and on 12th July our Perth branch, for whom it is of course winter rather than summer are having an informal casual catch up at The Cheeky Sparrow – to gauge numbers please register at www.trybooking.com/QHKF
Whilst on the subject of Perth, staff member and branch manager Jennifer Maninin visited our London office on July 5th, taking a day off her vacation in Europe. Jennifer spent much of the day with our publications officer Emily Boddy going through our websites, exchanging ideas and learning from one another – it was really good to see the enthusiasm from each of them for improving what we do. I'm encouraging the SUT staff in all the branches to think of us as a single global family, and where resources permit, I hope to see staff exchange opportunities arise over the next couple of years so that we can further develop as a joined-up organisation.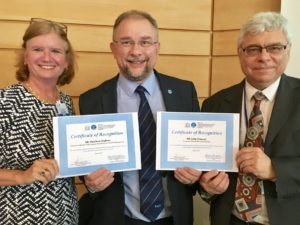 In my last engagement as vice chair of UNESCO's Intergovernmental Oceanographic Commission during June I was able to showcase SUT's role as an international, multidisciplinary voice for education, industry, technology and science. Our friends from the Marine Technology Society were also present for part of the meeting and it helped impress upon delegates of 148 countries that in the ocean, private sector operators are often the key actors, especially in areas beyond national jurisdiction. My term as an Officer at UNESCO is now over (my successor is Dr Monika Breuch-Moritz of the Federal Maritime & Hydrographic service of Germany) but I've been asked to 'stay in the loop' to keep UNESCO IOC informed about developments in underwater technology and help feed into international ocean policy – an important role for SUT. As a consequence of the UNESCO work I've also had requests from representatives of governments about how SUT might be able to assist in education and policy development – watch this space for further news.
The Big Event currently dominating the lives of the London and Aberdeen secretariat and a hard working committee of volunteers is the 8th International Conference of the Offshore Site Investigation and Geotechnics Committee "Smarter Solutions for Future Offshore Developments" on 12-14th September 2017 at the Royal Geographical Society, Kensington, London. The conference is attracting plenty of interest and promises to be a prestigious and fascinating event. To find and more and book your place see www.sutconnects.com
SUT will be hosting two half-day sessions in the Decommissioning Zone at Offshore Europe in September, including talks on the use of autonomous underwater vehicles in decommissioning, the biodiverse habitat underneath a platform and even on repurposing offshore structures for leisure and recreation – see www.offshore-europe.co.uk/Decommissioning-Zone/ for more.
Also in September the Aberdeen branch will host a 'Question Time' style event of Wednesday 20th, where I will play the role of compere. Looking forward to the event – more information coming soon.
October promises to be a busy month with an SUT presence at the European Marine Science Educators Association meeting in Valetta (Newcastle next year so an opportunity to involve the North East England Branch) and plenty happening in Perth Australia, more on that in the next newsletter. November we'll be hosting the Autonomous Vehicles session at Oceanology International China then supporting the 'Oceans of Knowledge' event at the Royal Institution of Great Britain with our friends from IMarEST, so plenty to look forward to as the year moves forward,
A couple more dates for your diaries – the SUT Annual General Meeting date is now confirmed as Monday 11th December at Trinity House, London. Two days later on 13th December our Aberdeen branch will have theirs, at which I am looking forward to being one of the speakers. I promise not to go on too long!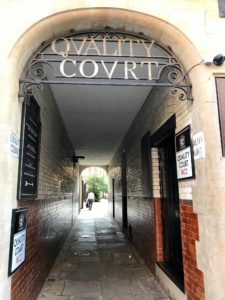 Finally – we're moving! Part of my remit is to ensure long term financial health for SUT, so on 1st August we will move the headquarters to serviced office premises at 1 Quality Court, Chancery Lane, London WC2A 1HR
This will save approximately £25k per year on what we have been paying at Fetter Lane, whilst remaining in the heart of London and not requiring any relocation for our staff. By the time of my next newsletter we should have settled, so I'll add some photos of the new office.