Rick Cole, CMarTech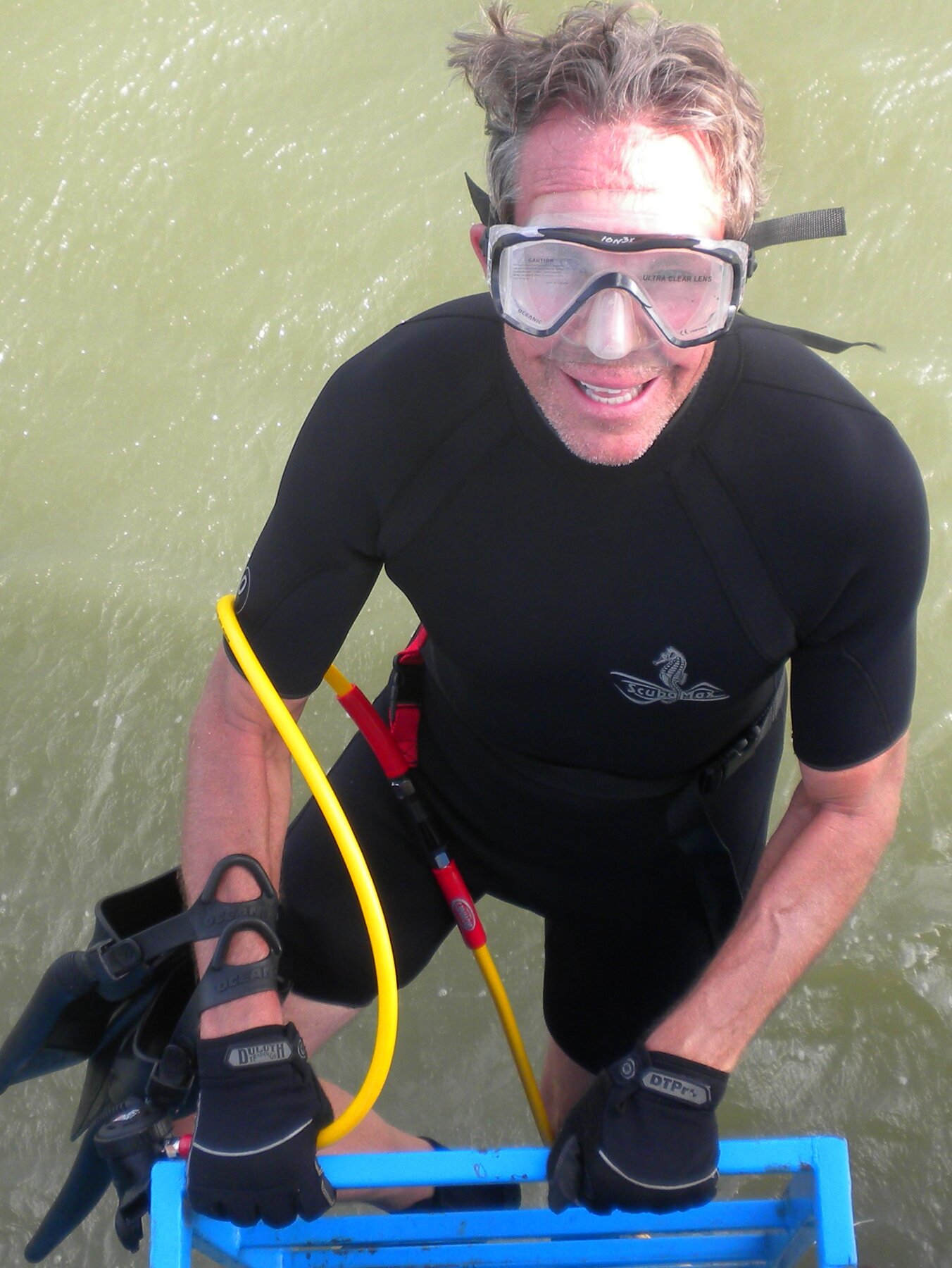 Rick is a U.S. Navy Veteran (74-80) and has sailed on everything from aircraft carriers to kayaks. Rick has been making in-situ physical oceanographic measurements in the world's oceans since his career began in 1978 at the Florida Institute of Technology (FIT, BS, Oceanographic and Marine Technology, 1983). Thirty-two years deploying ADCPs, six years with the National Oceanic and Atmospheric Administration (NOAA) hydrographic surveying in Hawaii and Alaska and at the Pacific Marine Environmental Laboratory (PMEL, Seattle, WA) where he worked on the initial installation of what is now called the TAO (Tropical Atmosphere Ocean) Array along the equatorial Pacific.
Rick has been involved on most major physical oceanographic programs in the tropical Pacific Ocean: EPOCS, TOGA, TOGA-COARE, TAO and PACS deploying subsurface ADCPs and surface MetOcean buoy systems. Rick is also a senior scientific diver with NOAA, the EPA, and the American Academy of Underwater Sciences (AAUS) and, a PADI Divemaster. At present, Founder and President at RDSEA International, Inc.,Florida. RDSEA (a spin off from Rick's time with NOAA and USF-Marine Science), has a global footprint that focuses on ocean observing and air-sea interaction/water-column MetOcean monitoring (surface and sub-surface).
Rick was a co-founding member of the University of South Florida's – Ocean Circulation Group (OCG) beginning in 1989 working on physical oceanographic programs spanning the Pacific and Atlantic Oceans, Gulf of Mexico, and Caribbean Sea, also managing the offshore component of USF's Coastal Ocean Monitoring and Prediction System (COMPS), west FL shelf, eastern Gulf of Mexico. www.rdsea.com
Rick is a long-time MTS Member and Co-Chair of the Buoy Technology Committee and Workshop.