The Future Engineers Program – 2019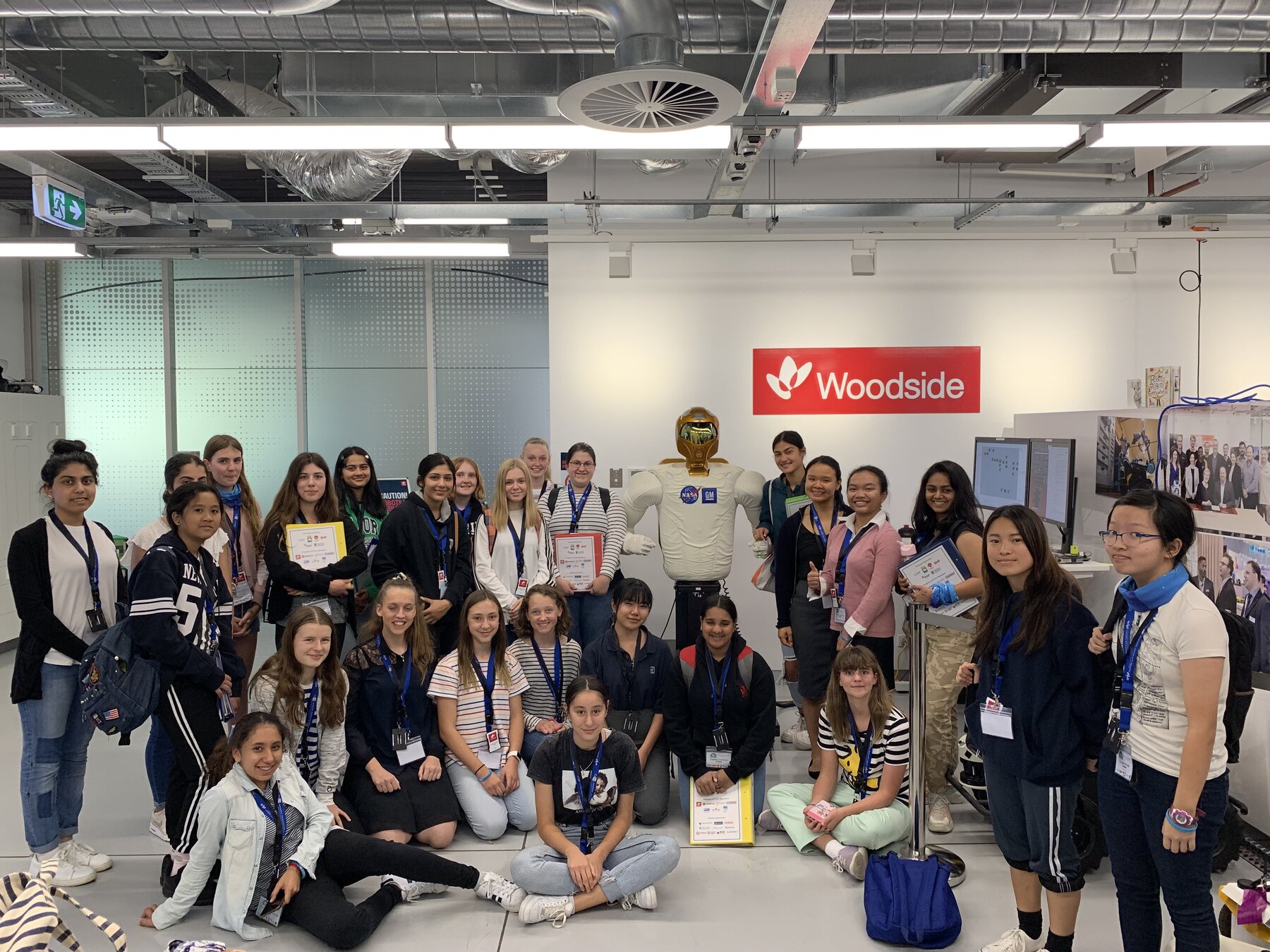 The Future Engineers Program built on last year's momentum and expanded to a 50-student cohort in 2019. The five-day school holiday program was open to all girls in Western Australian high schools and set out to inspire them to pursue a STEM career in the marine, subsea, and oil & gas industries.
The program helped students define what engineering is, demonstrated the diverse careers an engineering degree can lead to, and showcased the industry through interactive presentations at Engineers Australia and visits to offices and industrial sites.
Highlights of the 2019 program included office visits to BHP Petroleum and the Woodside Robotics lab, and a site visit to Subcon to cast concrete structures for the Coogee Maritime Trail. Students also visited IFAP where they practised escaping from a smoke-filled room and strapped themselves into a lifeboat. Other highlights were seeing ROVs in action at Oceaneering and NEXXIS, and an afternoon at the University of Western Australia to understand the different engineering pathways and the importance of science communication.
The 2019 program involved over 125 volunteers from 25 sponsoring companies and organisations.