SUT London AGM 2019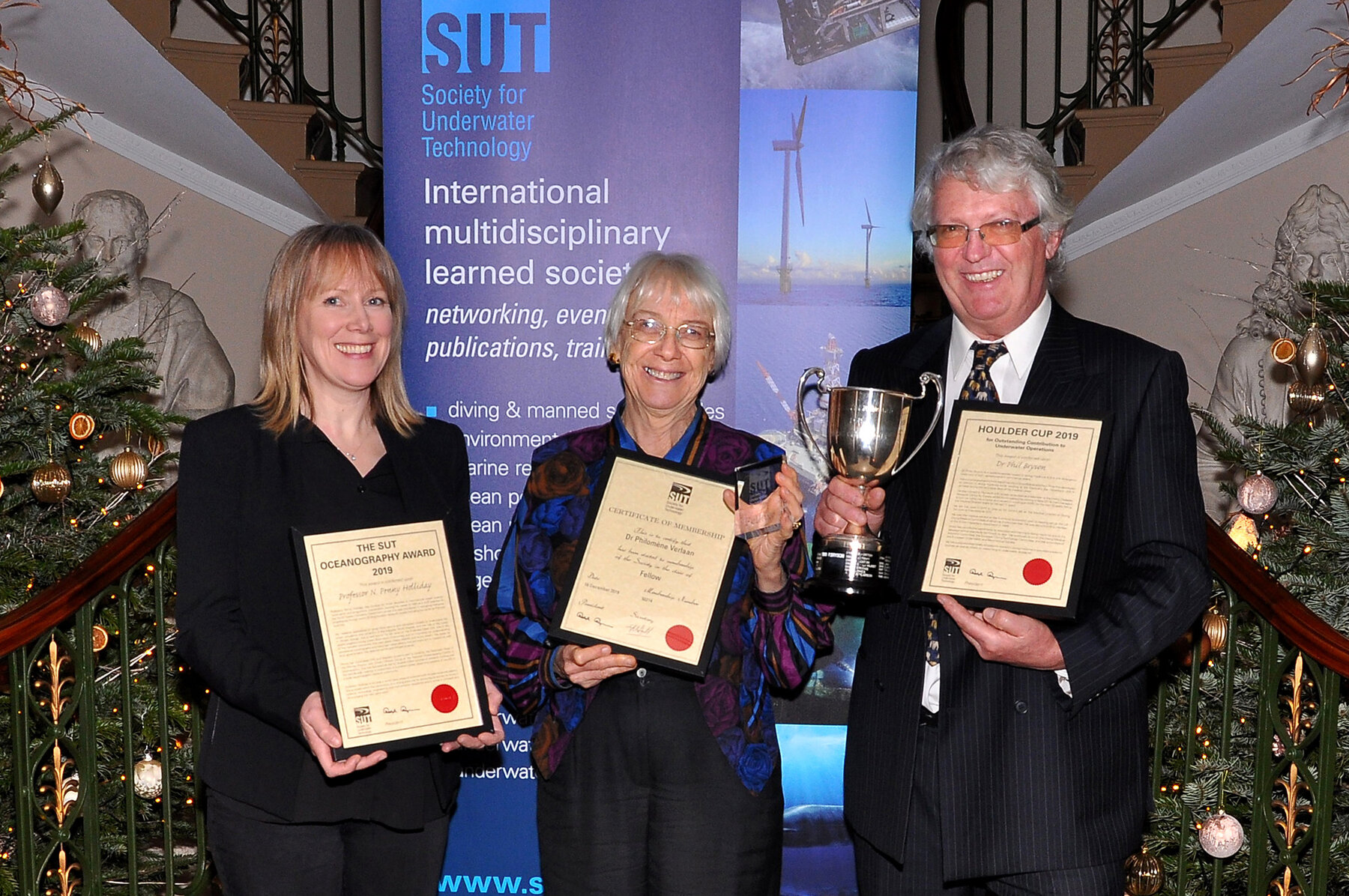 SUT had an enjoyable AGM at Trinity House on the evening of Monday 16th December. We announced our new members of Council, Terry Griffiths & Julie Morgan of Perth, Australia, Branch; Professor Frank Lim of China Branch; and Bob MacDonald from the UK.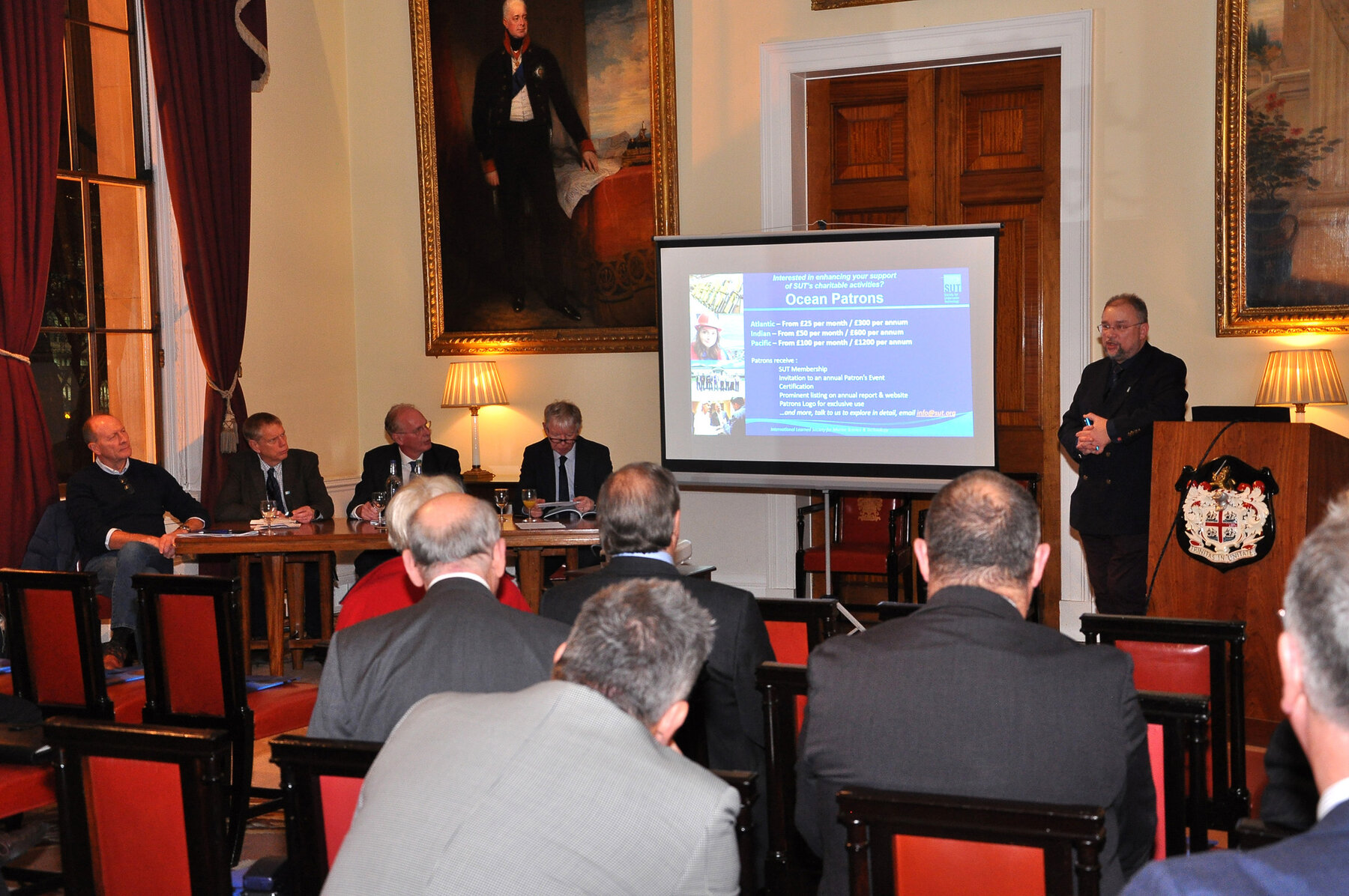 Dr Philomene Verlaan received her Fellowship of SUT in recognition of her services to to the scientific understanding, legal status and policy development in support of deep seafloor mineral resources. We also announced Fellow status of Martin Harley of Aberdeen, Sarah Elkhatib of Perth, and Kerry Campbell and Tricia Hill in the the USA Branch.
The Houlder Cup for outstanding contribution to diving or underwater operators was awarded to Dr Philip Bryson for his long term contribution to diving medicine and the emergency treatment of divers, and our Oceanography Award went to Professor Penny Holliday of the UK National Oceanography Centre for her contribution to sustained ocean observations in the north east Atlantic and her strong advocacy for women in science, technology, engineering and mathematics.
Our President's Award was made to Ian Wilson of our Perth Branch in recognition of his extensive contribution to the underwater engineering industry, culminating in the establishment of subsea engineering as a chartered area of practice within Engineers Australia's Chartered Professional Engineer (CPEng) accreditation.
We also announced that SUT is launching an Ocean Patrons scheme for members who are able to offer an enhanced level of contribution to support our charitable objectives. The patron levels are:
Atlantic – From £25 per month / £300 per annum
Indian – From £50 per month / £600 per annum
Pacific – From £100 per month / £1200 per annum
Our patrons will receive :
  SUT Membership
  Invitation to an annual Patron's Event
  Certification
  Prominent listing on annual report & website
  Patrons Logo for exclusive use
  …and more, get in touch with our London office to learn more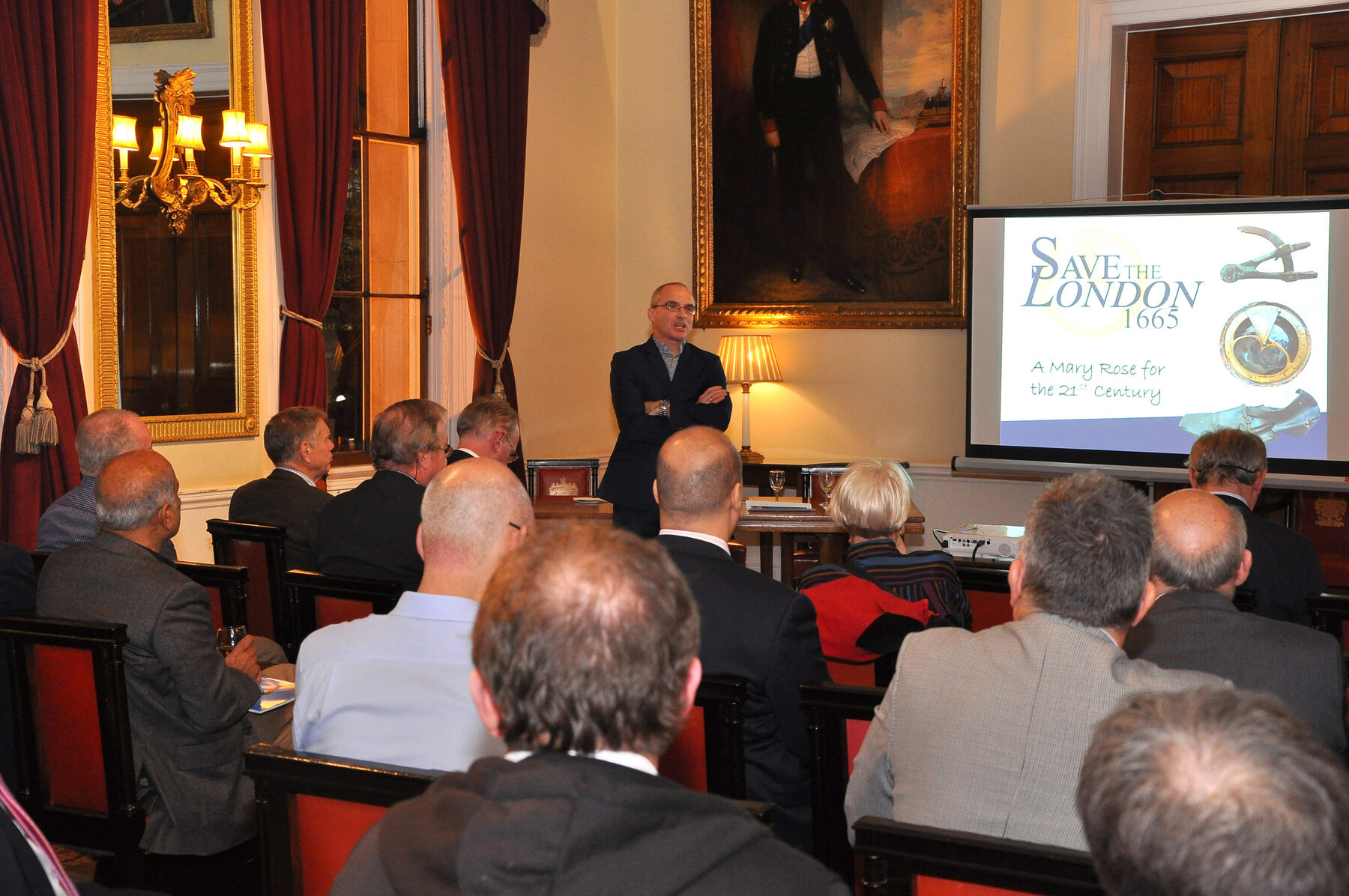 Finally Mark Beattie-Edwards, CEO of the Nautical Archaeology Society, gave an excellent presentation on the story of the exploration of the wreck of the warship 'London' (1665) in the Thames Estuary, which could be the Mary Rose of the 21st century. We thank Trinity House for their splendid venue, our members for turning up on a wet December evening in spite of industrial action by one of the local rail companies, and our London staff who helped ensure an enjoyable and productive evening was had by all.