SUT Presidents Award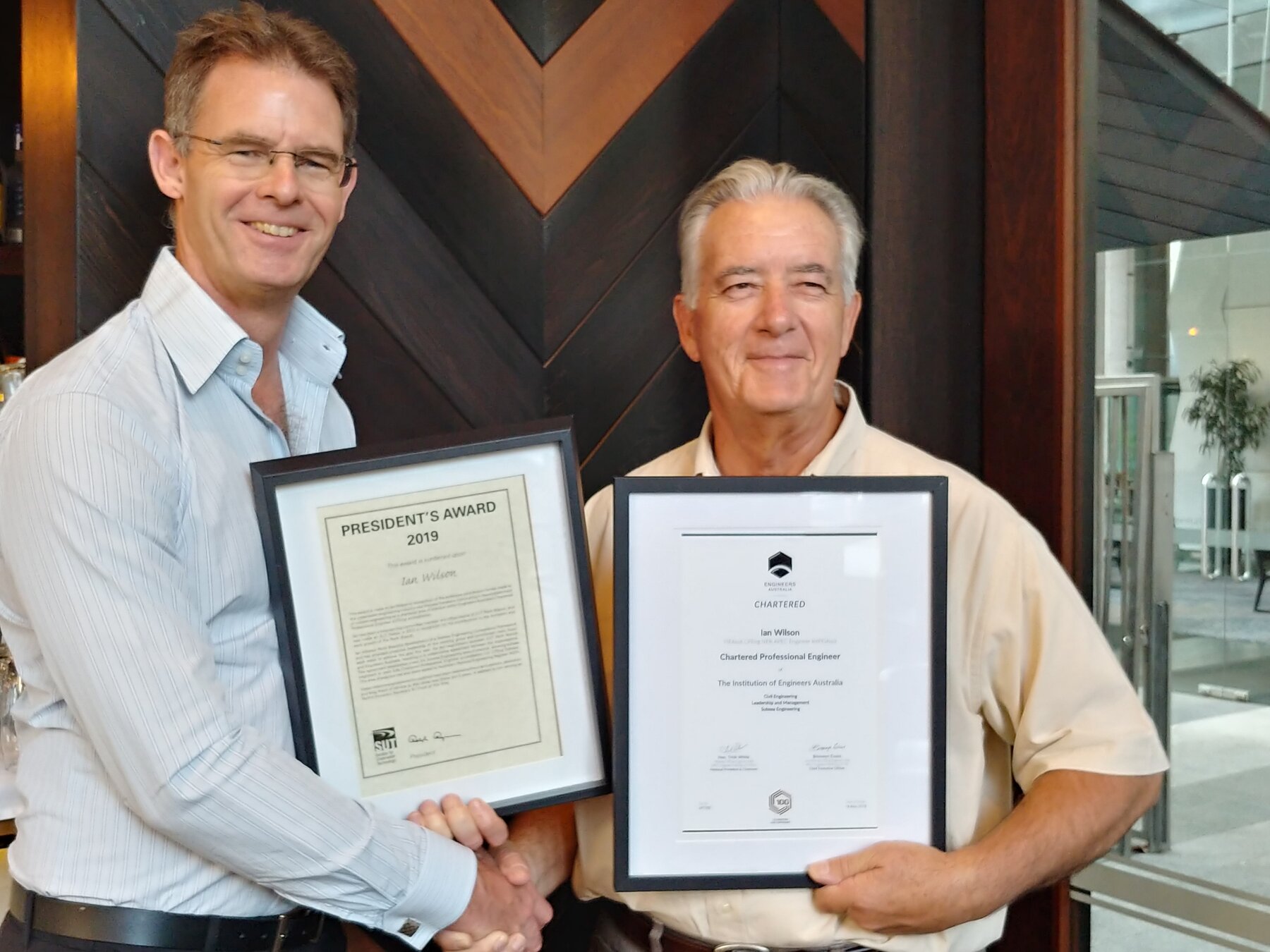 Congratulations to Ian Wilson, who has recently received the prestigious SUT Presidents Award. This award is in recognition of the extensive contribution Ian has made to the underwater engineering industry over the past five years, culminating in the establishment of subsea engineering as a chartered area of practice within Engineers Australia's Chartered Professional Engineer (CPEng) accreditation.
Ian has been a long-serving committee member and office bearer of SUT Perth Branch and was made an SUT Fellow in 2013 in recognition for his contributions to the formation and early growth of the Perth Branch.
Ian initiated Perth Branch's development of a Subsea Engineering Competency Framework and has provided proactive leadership of the working group and contributed many hours each week to achieve the goal this year.
He led negotiations between SUT Perth Branch and Engineers Australia, resulting in a collaborative agreement between the organisations.

This agreement establishes a new EA Subsea Engineering area of practice, allowing subsea engineers to seek EA's Chartered Professional Engineer accreditation (i.e. CPEng Subsea).
This area of practice has also been added to Australia's National Engineering Register (NER).
These milestone achievements could not have been realised without Ian's passion, dedication and long hours of service to this cause over these last 5 years, in addition to him serving as Perth's Honorary Secretary for much of this time.
In addition to this Presidents award Ian has also received the very first CPEng (Subsea) Registration Certificate.
Thank you, Ian for all that you have done for both the Perth Branch of the SUT and for Subsea Engineering as a profession.