'The Ship Beneath the Ice' Author Mensun Bound, to speak at SUT AGM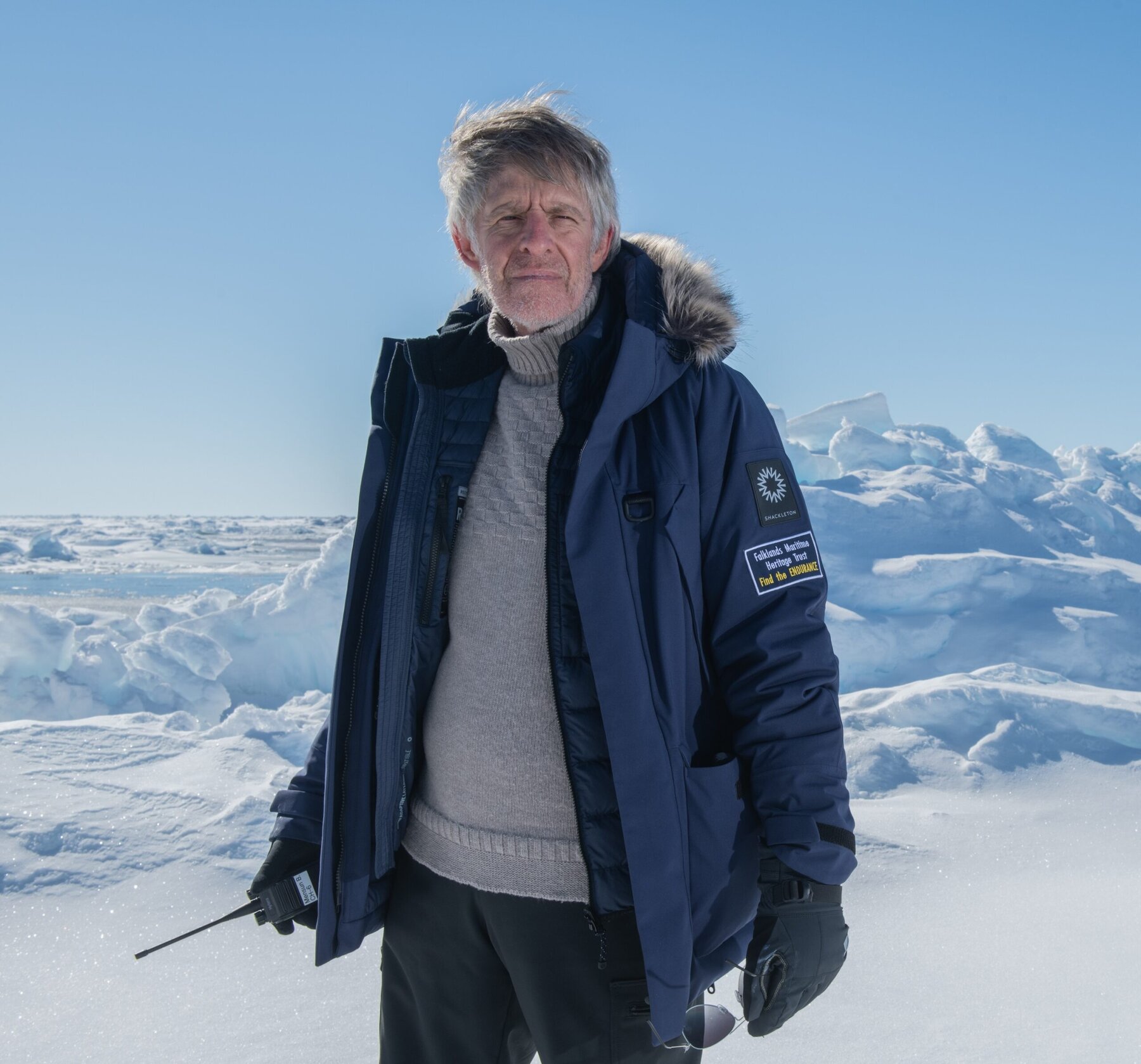 Mensun Bound (photo credit: Macmillan Publishers).
This year's discovery of Ernest Shackleton's ship, Endurance, an incredible feat of subsea engineering and specialist expertise, and the recent publication of 'The Ship Beneath the Ice: The Discovery of Shackleton's Endurance' were reasons enough for The Society for Underwater Technolgy (SUT) to invite its author, marine archaeologist Mensun Bound, to speak, in London on 6 December, at their Annual General Meeting.
---
Falklands-born Mensun Bound, the Expedition Director of Exploration, a Trustee of the Falklands Maritime Heritage Trust, and discoverer of the Scharnhorst of Admiral Graf Von Spee will take part in a 'fireside chat' with the SUT's President, Moya Crawford and take audience questions once the formal procedures at the meeting have been concluded; and be signing copies of the book (published by Macmillan and available for purchase) at the end of the meeting.
Moya Crawford explained: "The timing of the publication of 'The Ship Beneath the Ice' is fortuitous; and there could be no better speaker than Mensun Bound to describe the role that subsea engineering and specialist services played in discovering Endurance in March this year. This was over a hundred years after she sank 3,000 metres down in the Weddell Sea in what Shackleton himself called 'the most hostile sea on earth'.  We are honoured that Mensun will be joining us on 6 December.
"In the book he gives a blow-by-blow account of the two dramatic expeditions, the Weddell Sea Expedition and Encurance22, to find 'Endurance'. As with Shackleton, Bound too experienced failure and despair, and at time his own ship was on the cusp of being frozen in ice, much like Endurance.
"As one of the world's foremost experts on the 'Endurance' his book includes previously untold stories of Shackleton's epic survival and fascinating details about his iconic ship. It also includes numerous photos from the original expedition in 1914-17, as well as from the wreck on the seafloor."
The SUT AGM will be held on the evening of 6 December at the Institute of Physics, in London. Free preferential booking is now open for Members, Non-Members, and SUT Member guests (£30). Those planning to attend are asked how many copies of the book they would be interested in buying in order to ensure that sufficient stock is available.
---