Course Joining Instructions
Subsea Awareness Course
Course Joining Instructions 
In-person Subsea Awareness Course  (THIS WILL NOT BE AVBILABLE ONLINE) 
Venue: Palm Court, 81 Seafield Road ABERDEEN AB15 7YX
01224 310351 | reception@palmcourthotel.co.uk
The Palm Court Hotel nestled in the West End area of the city with ample free parking and is within easy reach of the historic city centre, Aberdeen Airport and Aberdeen Exhibition & Conference Centre, only 15 minutes away and 18 minutes from local rail and bus stations. Easily located from both the North & the South of the city with ample complimentary onsite parking.
The number 15 bus runs from the city centre's Union Street to the Palm Court Hotel and the number 19 runs from Union Street to Great Western Road with a 5 minute walk via Countesswells Road to the hotel. Please click on the following link to view bus times https://www.firstbus.co.uk/aberdeen/planjourney/timetables
For the best available rates in the hotel please go on to the Palm Court Website by clicking on the following link https://palmcourthotel.co.uk/ use the promotional code CORP15 which will give you the best available rate with their corporate discount. (Do not book for an advance payment room as this is not changeable or refundable). 
Pre-read material
No pre-read material required.
Breaks / Refreshments

Regular breaks will be held throughout each day, refreshments and lunch will be provided.
Course Dinner
An informal dinner will be held in a local restaurant on the first night of the course. This is not compulsory, but attendance is encouraged to get to know your fellow delegates and some of our presenters.
Transport During Course
Transport will be arranged by the SUT for site visits only.
Mobiles / Electronic Devices
Whilst we understand some calls or emails must be answered, please be courteous to other delegates by ensuring your device is on silent and leave the room to make or receive a call. Complimentary Wi-Fi is available within the course venue.
SAFETY SHOES MUST BE WORN FOR SITE VISITS
These are not provided by SUT. The host companies will have a limited supply of PPE* – please bring your own.
Delegates must make their own travel arrangements to and from the course venue. SUT will arrange transport from the course venue to the site visits and return to course venue.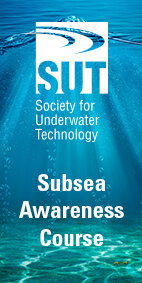 Monday                          
09:00 Registration & Welcome
17:00 Day Ends
18.00 Course Dinner
Tuesday
09:00 Start
12:45 Site Visit
17:00 Return to Course Venue
Wednesday
09:00 Start
12:45 Site Visit
17:00 Return to Course Venue
Thursday
09:00 Start
12:45 Site Visit
17:00 Return to Course Venue
Friday
09:00 Start
15:00 Course ends 
*All times are approximate & subject to change, to meet the needs of the course