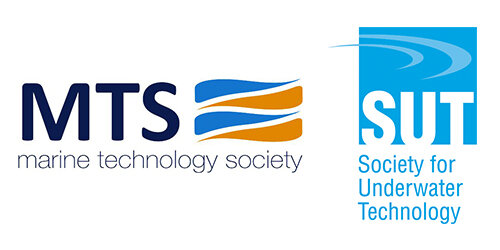 (WASHINGTON, D.C./LONDON – June 26, 2019) – The Marine Technology Society and the Society for Underwater Technology announced that they have entered into a three-year Memorandum of Agreement to explore ways to work together to the benefit of their collective membership.
"In looking at our organizations, we find that we share similar missions that could complement each other," said Rick Spinrad, president of MTS. "We are working with SUT to explore collaborations on new chapters and initiatives that could extend our reach and expand our memberships."
Both SUT and MTS focus on the facilitation, development, and application of marine science and technology for purposes of exploration, understanding, and sustainable use of the ocean and its resources. From their origins in the USA and the UK, MTS and SUT have grown into international organizations with similar levels of individual and corporate membership and with a complementary geographical presence.
"The opportunity for MTS and SUT to work together across areas of common interest provides an exciting opportunity to enhance the services provided to our members," said Ralph Rayner, President of SUT. "Under the terms of our Memorandum of Agreement, we are already pursuing a number of joint initiatives allowing us to better deliver membership benefits."
About the Marine Technology Society
Founded in 1963, the Marine Technology Society is a nonprofit international community of ocean engineers, technologists, policymakers and educators that provides the ocean community with forums for the exchange of information and ideas through international conferences, its peer-reviewed MTS Journal, newsletters and website, www.mtsociety.org.
About the Society for Underwater Technology
The Society for Underwater Technology (SUT) is a multidisciplinary learned society that brings together organizations and individuals with a common interest in underwater technology, ocean science, and offshore engineering. SUT was founded in 1966 and has members from more than 40 countries, including engineers, scientists, other professionals and students working in these areas. To find out more about the Society, including membership, events and publications, visit www.sut.org.
Media Contacts:
Lisa Stryker, Marine Technology Society
Emily Boddy, Society for Underwater Technology