Perth – Subsea Controls Down Under Conference
23 October, 2018 - 24 October, 2018
RETURN TO LISTINGS
This international conference in the field of Subsea Controls & Data Acquisition was aimed at those engaged in the control, monitoring & distribution of subsea systems. The conference provided a unique forum for operators and suppliers of subsea controls & umbilical systems, topside distributed control systems and downhole technologies to network and exchange views and experiences.
The aim of this conference was to bring together the many diverse disciplines engaged internationally in Controls and Umbilical technology, to share experiences and discuss regional challenges, as well as new advances in global subsea technology. For this conference the theme was "Technology Reliability & Availability Through Collaboration", showcasing ways of bringing new ideas and technology to provide operational cost savings, and from an operator's & suppliers viewpoint how we can learn from experiences locally and internationally.
Final Programme: click here
Photo Collage: click here or to view all photos from this event click here.
Post-event Report: click here 
Presentations (Session A):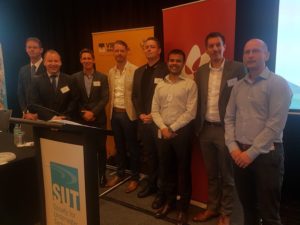 Presentations (Session B):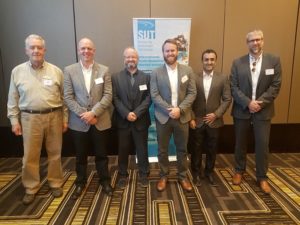 Presentations (Session C):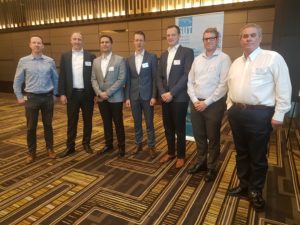 Presentations (Session D):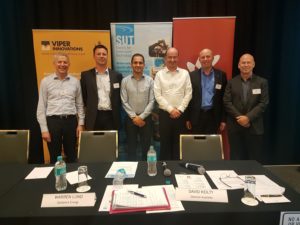 For further information contact Jennifer Maninin.
Many thanks to our 2018 Conference Organising Committee:
Helena Forsyth, INPEX; Ross Hendricks, TechnipFMC; David Keilty, Chevron Australia; Julien Levadoux, OneSubsea; Harry Mackay, Woodside Energy Ltd;  Jennifer Maninin, SUT; Norman O'Rourke, INTECSEA; Harvey Smith, Woodside Energy Ltd; Derek Thomson, Shell Australia and Paul Upjohn, ATV Spa