Offshore Site Investigation & Geotechnics in Perth
OSIGp is a Special Interest Group of the SUT Perth which promotes technical advancement and knowledge sharing amongst academics and practitioners in the fields of geology, geophysics, geomatics and geotechnical engineering.
Committee Members
Eduardo Bittar
Cathal Colreavy
Nicole Fiumana
Pat Fournier
Manuel Herduin
Gary Nicol
Colm O'Beirne
Marisol Salva Ramirez
Rosine Riera
Laith Tapper
Yifa Wang
Zhechen Hou

---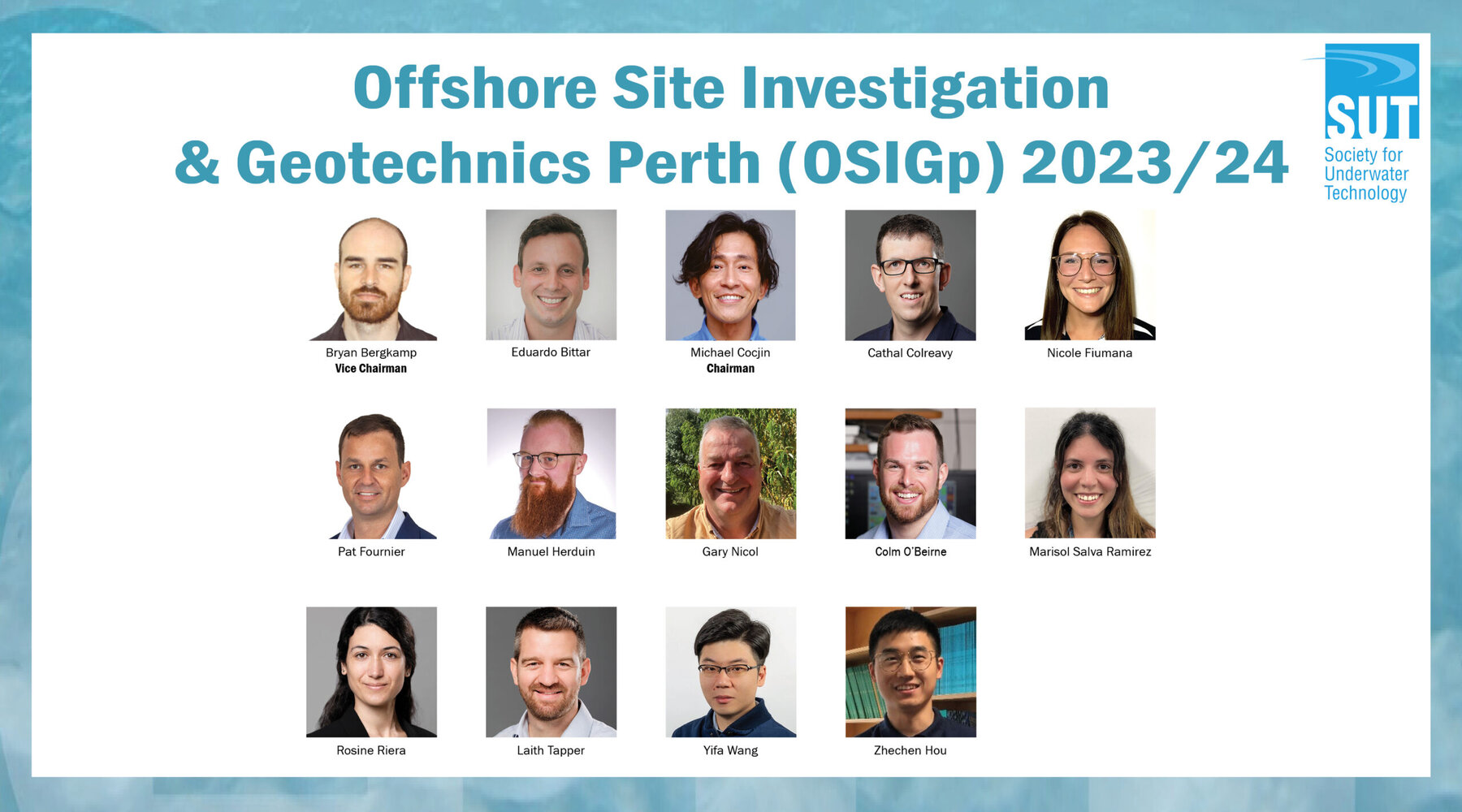 Click here to see a copy of the OSIGp Constitution.
Committee Nominations
Elections for the OSIG Committee are held biannually, with the next election dates as follows:
September 2022 – Call out for nominations
October 2022 – Ballots if required
November 2022 – Announced
January 2023 – New committee begins
Note: OSIGp Office Bearers are voted on by OSIGp Committee Members in the alternative years for continuity (next Office Bearers vote end of 2023).