The Society for Underwater Technology awards a selection of scholarships every year, to recognise exceptional students and provide targeted financial support to see them complete their studies and start their career in the industry.
Applicants are welcome from all manner of backgrounds that have a connection with offshore (or ocean) technology, ranging from underwater technology, marine and ocean science, underwater robotics, renewable energy, offshore and subsea infrastructure, metocean and many more.
The primary measure for awarding these scholarships is how well applicants demonstrate their passion to pursue a career in the industry through their work to date and aspirations for the future.
To be eligible for a scholarship, applicants must be either in the final two years of undergraduate studies or engaged in post-graduate study and must be studying full time in Semester 1 2023 at an Australian tertiary institution.
Up to three scholarships are on offer for 2023, with the criteria outlined below. You should apply!
KEY DATES
Wednesday 29th June 2022 – SUT Scholarship Applications now open – see below to apply
Wednesday 17th August 2022 – SUT Scholarship Applications close- all supporting documentation needs to be supplied by this date
September 2022 – Assessment of candidates by the SUT Scholarship Sub- committee
October 2022 – Interviews held with short listed candidates & members of the SUT Scholarship Sub-committee
Friday 25 November 2022 – SUT Annual Dinner – Scholarship Winners publicly announced
ENTRY QUALIFICATIONS
Postgraduate candidates should have a first degree in a relevant engineering or science subject, and have enrolled in a postgraduate course of study related to offshore engineering, marine science or underwater technology.
Undergraduate candidates should have permission to proceed to their last or second last year of their degree course in 2023.
Scholarship applicants must be enrolled in full time education.  Applicants who are employed full time are not eligible for the scholarship, however, part-time employment is acceptable.
Applicants are required to be enrolled at university full-time for at least the first semester of 2023.
SELECTION PROCEDURE
Selection will be on the basis of the information provided in the application form, the academic transcripts and an interview of the short-listed candidates.
Applicants will be informed of the outcome of the assessment before the end of October 2022.
SCHOLARSHIP BENEFITS
SUT may award:
The "Chris Lawlor" scholarship of $7500 plus one free attendance for a SUT short course in 2023 to the most outstanding candidate.
A Marine Renewable Energy Scholarship of $5000 plus one free attendance for a SUT short course in 2023. This is kindly sponsored by:

A Digital Automation in Engineering Scholarship of $5000 plus one free attendance for a SUT short course in 2023. This is kindly sponsored by: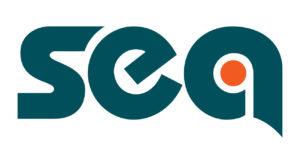 The cash component is paid 50% at the early 2023 and the remaining 50% in June 2023.
Scholars may apply for other sources of funding, and still be eligible for a SUT Scholarship.
HOW TO APPLY
2022/2023 Scholarship applications have now closed. We are reviewing applications in September and will be conducting interviews in October so we'll be in touch in the next couple of months.
Student membership of the SUT is encouraged for all applicants, and is mandatory for all winners. Student membership costs $30. Click here to become a student member of the SUT.
For any queries, please contact Fiona Allan or click here for flyer.

Photo: 2022 Scholarship Winners